MSI is among the top manufacturers of Gaming Laptops and as we have approached the time where the new gaming laptops are been equipped with Intel's Six core processors, MSI has not only equipped their high-end gaming laptop models with them but now are implementing the same in their budget gaming laptops.
Budget gaming laptops aren't that cheap. They are priced nearly from $1000-$1500 with decent specs but these will now have powerful six-core processors unlike we used to see previously where i7 and i5's were quad-core. With the increase in core count, now one can do better multitasking and benefit in applications which need more cores and power efficiency in the long run.
The budget laptops from MSI that will be using these hex-core processors will be available from tomorrow onwards on Amazon.com i.e., 16th April starting from $1099 where the first budget model is featuring an Intel Core i7 8750H with six cores having core clock speed of 2.2Ghz and a turbo boost of 4.1Ghz on all cores. This laptop is MSI GV62 8RD which is powered by a GTX 1050 Ti GPU enough for delivering good high-settings performance at 1080p.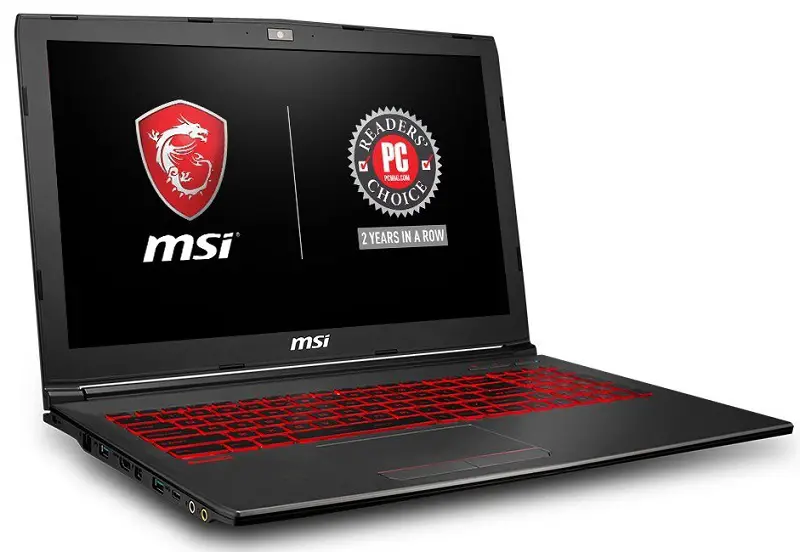 Other versions from MSI include the GP, GL, GV and GF series laptops with different specifications mainly in graphics card and aesthetics. But all of these contain the six-core processor. Another model MSI GP63 Leopard-041 comes with RGB backlighting on the keyboard and a $250 bundle including some accessories. Some of the laptops have GTX 1050 and GTX 1060 but the processor is same Core i7 8750H. It's nice to see that six-core processors are becoming mainstream because now more cores mean you can make your progress faster and the chances of your system getting stuck are fewer. 
The model MSI GV62 8RC-035 with GTX 1050 is available for $1199 and MSI GV72 8RE-007 with GTX 1060 is available for $1499.