MSI now competing with Asus and AOC monitors by putting one more gaming monitor into their showcase. The name of this new monitor is Optix MPG27CQ. This particular monitor is very similar to the Asus ROG Strix monitor in aesthetics although not the same. There are quite some differences but aesthetically, MSI tried to implement a lot of similar things like RGB lighting and beautiful stand.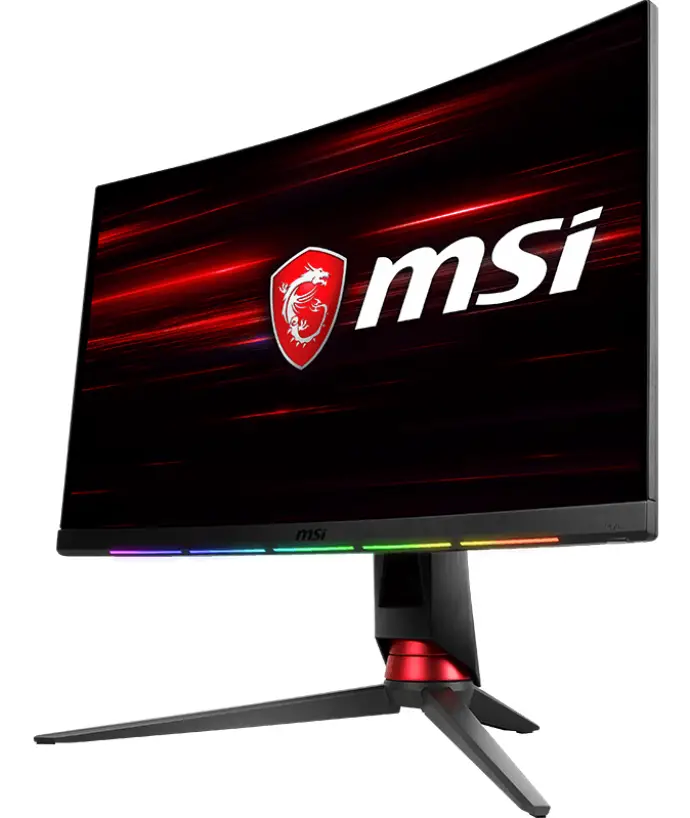 The monitor features a VA panel with 1ms of response time for fast-paced gaming. It has a resolution of 1440P on a 27-inch display which is ideal in my opinion as it is neither too big nor too small but enough for an immersive gaming experience.
It has a curved display and we are seeing more curved display's coming in the way because they cover a particular area and your attention for a better gaming experience. MSI has done a good job in equipping these features in the monitor but it doesn't come with G-SYNC, instead comes with Adaptive Free-Sync which will require you to use an AMD graphics card but that shouldn't be a problem at all.
The monitor comes with an OSD software for customizing the display and making it suit your comfort. This is a Gaming OSD app which is lacking in many high-end gaming monitors and this new addition has several features that work differently in different games. Means, you can configure each of the in-game display settings from this App.
The monitor is equipped with RGB LEDs at the bottom of the lower bezel which can sync with your game and you will be able to see the in-game activities. This is made possible through the SteelSeries GameSense which is also used in the SteelSeries Engine 3 software that uses the same technique for a gaming mouse.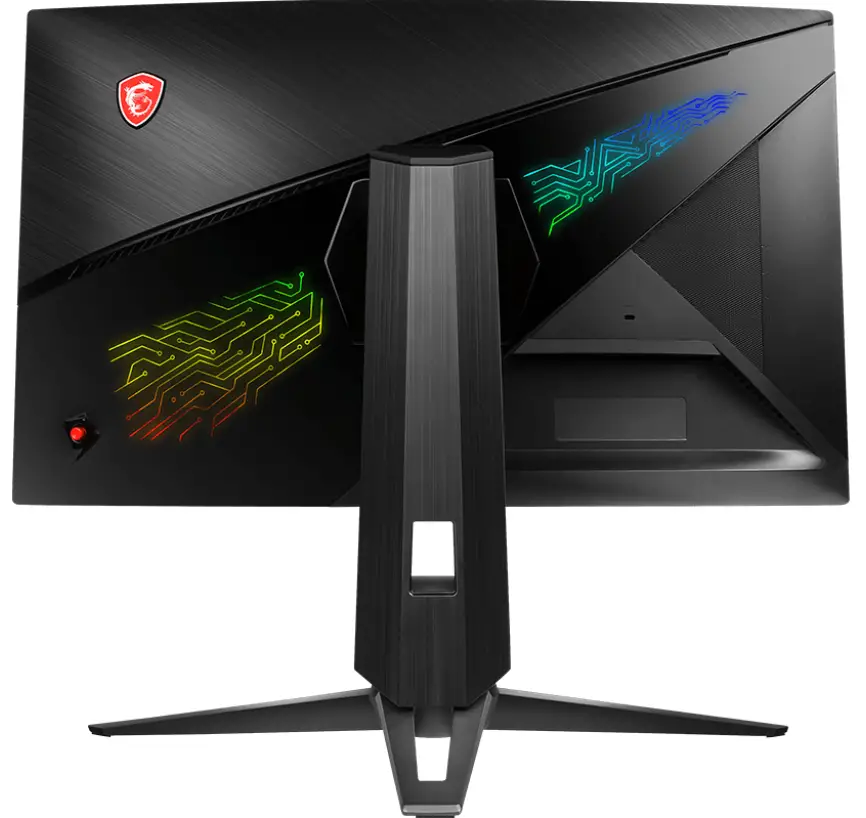 The panel has 178-degree viewing angle which is better than a TN panel for sure but not better than an IPS panel. But making a gaming monitor with a VA panel is better because 1ms of response time can be achieved and a better picture quality too.
Overall, it's an awesome looking monitor with some serious features packed in that you should definitely have a look on. You can check out similar monitors here.