Xtremegaminerd.com is supported by the readers. The purchase you make through our links may get us some commission and doesn't cost you an extra penny.
---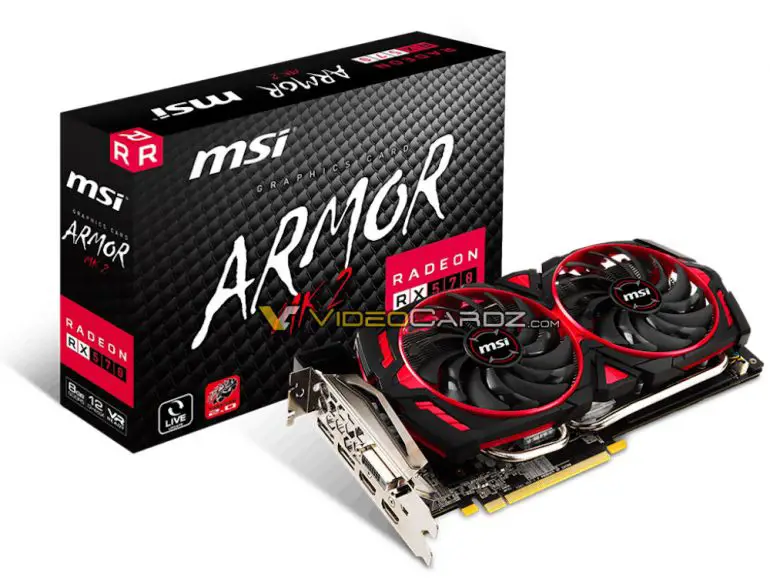 MSI's new ARMOR MK2 RX 570 has been spotted recently which is a completely new design in terms of aesthetics. Although, it looks like that the design of this armour edition is same as the white/black themed ones which MSI make, but the heatsink is said to be somewhat a little better.
As you can see on the heatsink, there are two MSI fans having 13 fan blades each which is a design similar to the Torx fan used on MSI Core Frozr L which is a great air balance fan and the cooler isn't that big. I still believe that this heatsink will still not be able to beat some of the best heatsinks you available like that of MSI gaming X, Sapphire or Asus.
Along with the fans and the frame of the heatsink, the graphics card is also having a backplate with Red accents on it. There isn't' any specs leaked for this card and we will be following it whenever new updates are reported regarding it.
Source:- Videocardz.com