Neverwinter Nights: Enhanced Edition developed and going to be published by Beamdog, is the modern remaster of Bioware's third-person RPG Neverwinter Nights. During Friday's live stream, Beamdog CEO Trent Oster and Studio Director Phillip Daigle announced the official release date which is going to be March 27th, 2018 on Steam. The team of developers for this game are made of former Bioware employees who also had handled the Enhanced Editions of Baldur's Gate 2, Icewind Dale and Planescape Torment and they also discussed the future updates of the game. For a nice and relaxing recap of the live event visit their official blog.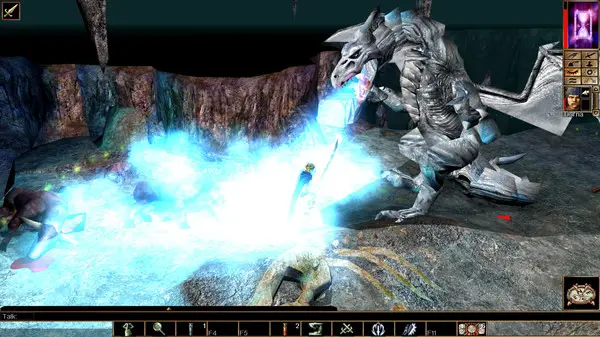 The game lets you return to the Forgotten Realms in this bestselling Dungeons & Dragons roleplaying game which combines all the content of Neverwinter Nights Diamond Edition with all-new enhanced features and also includes 100+ hours of award-winning adventures. As a player, you can slink through the shadows as a deadly half-elven rogue wielding fearsome magic as a powerful gnomish sorcerer and vanquish your foes as an armour-clad dwarven paladin. You can create heroes of your own choice and can jump to taste the incredible adventures that await ahead.
"When you game on a potato PC, you get awful performance. Get this cheap gaming PC that won't break your PC even though it costs very less"
The enhanced edition comprised of the following things:
Your portrait, combat bar, inventory, and other UI elements adjust in size based on your chosen resolution including 1080p and 4k which also means that the enhanced edition is up for 4k gaming.
The game has been developed with advanced graphics option where you can tweak to make Pixel shaders and post-processing effects make for crisper, cleaner visuals along with an option for enabling contrast, vibrance, and depth of field options as per your preference.
The developers have teamed with key members of the Neverwinter Nights community to provide important fan-requested improvements to support players, storytellers, and modders.
The game is backward compatible which means it will work with save games, modules, and mods from the original Neverwinter Nights.