Yesterday Corsair just announced a new Crystal series case which is 280X RGB and it is aimed at small form factor builds. As with Crystal series, this one also comes with a Tempered Glass and it really looks cool.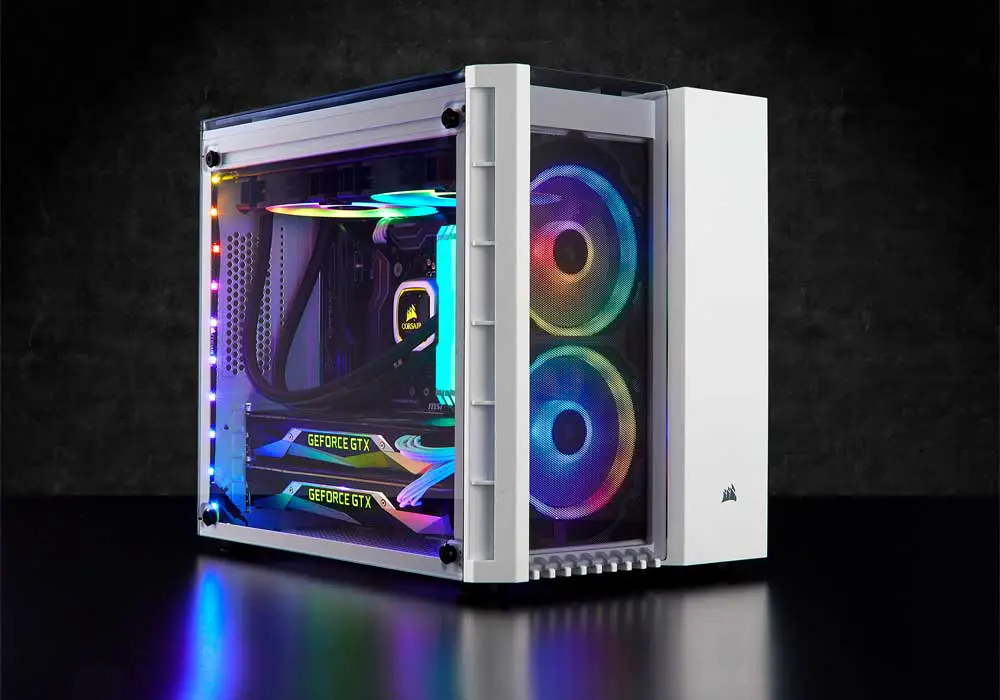 The 280x appears to be a cube from the visuals but it is actually rectangular in shape and the tempered glass really does the job by providing a nice yet letting you a nice view of the interior. There are tempered glasses at both top and front also which adds beauty to this case.
Related:- Best Micro-ATX Cases
The uniqueness is increased by the presence of Dual Chamber design which separates the left and right chambers which aimed at removing unnecessary items that might challenge the neat interior of the case and thus the core components such as the motherboard, CPU, GPU and the liquid coolers gains all the attention while the PSU, Storage Drives and Cables lie in another which is not visible, which creates a unique yet beautiful looking interior.
The Right Chamber which houses your storage can accommodate up to two 3.5-inch hard drives and three 2.5-inch HDD's and although it is a small form factor you can easily accommodate 2 GPU's for an SLI/Crossfire configuration. The case can match both m-ATX and m-ITX Motherboards which is an additional advantage to it.
There are two variants of this case presently available namely 280X and 280X RGB and the main difference between the two is that the RGB one comes with both LED fans and Corsair's Lighting Node Pro digital RGB controller. The price of 280X is $109.99$ and that of 280X RGB is $159.99. To find out more visit Corsair's website.