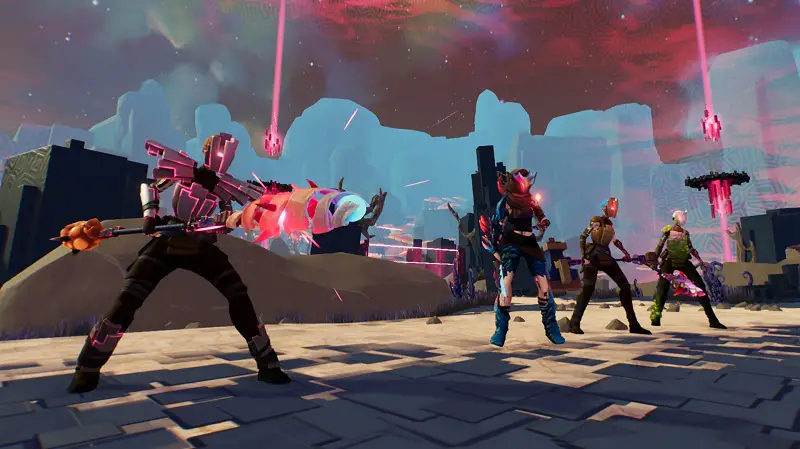 Eden Rising Supremacy is a brand new game which is developed by Nvizzio Creations and Meridian 4  and it is coming for early access on Steam on May 17th, 2018. The game is a multiplayer based open world-tower defence hybrid which aims to deliver a unique co-op experience along with a refreshing perfect combination of exploration, crafting, action, combat, and tower defence. The latest teaser from there is provided here:
In the game, you as a player will be able to unite with your friends in a fully action-packed multiplayer co-op where you will enter the luxurious and savage world of Eden which is full of with strange ruins and home to wild creatures and your arrival has reawakened the violent creatures and ancient machines know as the Crucibles who were lying dormant for centuries after a devastating war. You will need to defend the sanctuaries from waves of vicious attacks and if you win the Crucibles will reward you by transforming you into the new Gods of their world.
"You will also love these FPS games"
The game will be available for an introductory price of $14.99 on Steam. The game will be launched with a bunch of features which is already available and it includes a 4 square mile world with four distinct biomes to explore and the biomes will increase in size and scope during its early access development. The early access version will boast over 30 hours of gameplay along with some end game content which will let players team up and test themselves. Teamwork will play a good part in this game as it will be dangerous to go alone when you will be facing hordes of alien creatures.
You can visit their official page to gather more information about the game itself. The game will be hitting early access on May 17 but as of, for now, you can wishlist it on Steam.