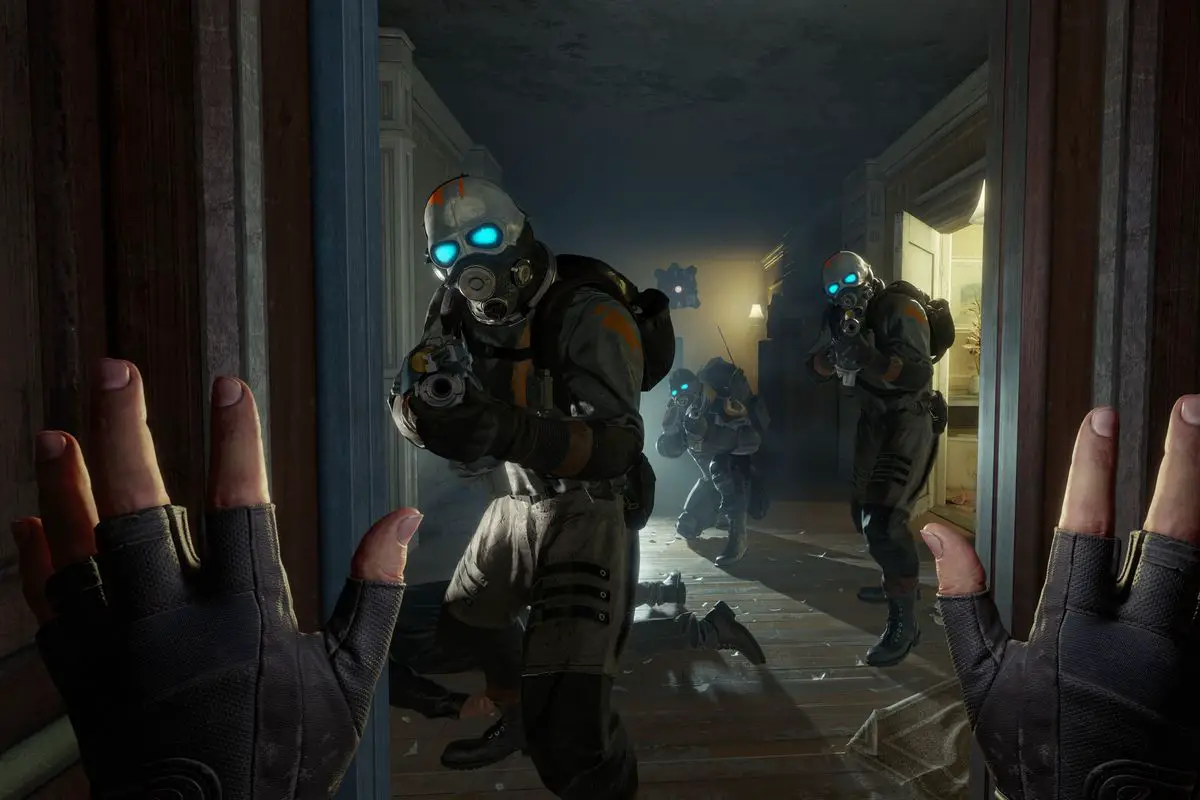 Today NVIDIA released a new GeForce Game Ready driver that gets VR fans Game Ready for the highly anticipated Half-Life: Alyx. This driver also enables a new version of NVIDIA DLSS in Mechwarrior 5: Mercenaries and Control and provides the best experience for gamers playing Resident Evil 3 and Tom Clancy's Ghost Recon: Breakpoint.
Game Ready Drivers are available on or before launch day for most major titles and are tuned for the best performance and flawless gameplay. All NVIDIA Game Ready Drivers are Microsoft WHQL-certified.
Game Ready for Half-Life: Alyx in VR
Having the best possible performance and quality for a game at launch is important, and it becomes even more important in VR titles. Gameplay issues or bugs can break immersion and ruin a VR experience. Our long-running Game Ready driver program delivers the best possible experience by optimizing performance and latency, which is especially important for smooth, stutter-free Virtual Reality gameplay. Today's game Ready Driver will provide the best VR experience for Half-Life: Alyx.
Mechwarrior 5: Mercenaries and Control Get DLSS 2.0
Another important aspect of NVIDIA Game Ready drivers is that they are often used as a delivery mechanism to add new features for our GeForce users. This Game Ready driver adds DLSS 2.0 support for Mechwarrior 5: Mercenaries and Control.
Powered by RTX Tensor Cores, DLSS 2.0 is a new and improved deep learning neural network that boosts frame rates while generating beautiful, sharp images for your games. It gives you the performance headroom to maximize quality settings and increase output resolution.
Acer XB273GX is G-SYNC Compatible.
Finally, with this driver, the Acer XB273GX display has been added to the list of G-SYNC Compatible displays.