Xtremegaminerd.com is supported by the readers. The purchase you make through our links may get us some commission and doesn't cost you an extra penny.
---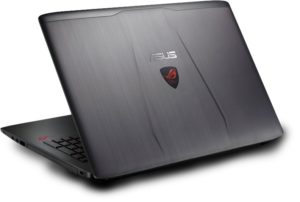 Asus is a renowned brand in computers and technology. It's one of the best brands which produces high-end gaming laptops that aren't cheap but perform exceptionally well. Now the new target which Asus has recently set is to sell around 2 million Gaming Laptops in this year alone. According to a recent report, Asus had sold 1.2 million gaming laptops in 2016 and 1.5 million gaming laptops in 2017 which is a 25% increase in sales.
Now the target has been set to 2 million and I won't be surprised if it surpasses it because currently, the market of GPU's is very unstable with miners grabbing every opportunity to buy graphics cards as soon as they are in the stock. They aren't leaving even the budget graphics cards like GTX 1050 or 1050 Ti. The reason behind making the goal of selling so much gaming laptops in this year is clear. As the laptops will feature a graphics card inbuilt, miners won't be able to take them out for mining and perhaps the gamers who don't have the choice would change their mind to build a gaming PC and buy a gaming laptop instead.
Although a laptop cannot take place of PC because there is something called "Flexibility" which lacks in these mobile devices but watching prices of GPUs going so high, there isn't left any choice right now which may force some gamers to switch to laptops. At least they will be able to enjoy the game and can take their laptops to other places as well.
Mining though is very trending nowadays, the state is temporary and we can expect the graphics cards to be available soon in the market if the companies ramp up their production just like AMD and Nvidia is right now doing but taking some measures that will eliminate the possibilities of a miner to buy multiple graphics cards is also necessary because without it no one can build a gaming computer.
Asus's new target is not the best option for gamers but it's not something which is unachievable. Rather, it may open the doors to mobile gaming more than ever but I personally still prefer to play on a desktop than on a laptop.