Xtremegaminerd.com is supported by the readers. The purchase you make through our links may get us some commission and doesn't cost you an extra penny.
---
VALVE is known for many great things and famous gaming titles but they are also good when it comes to providing support to certain gaming equipment. Earlier today, Valve has announced on official Steam support for Nintendo's Switch Pro Controller, which if you had one can check it right now, but first, you will need to opt into the latest Steam beta.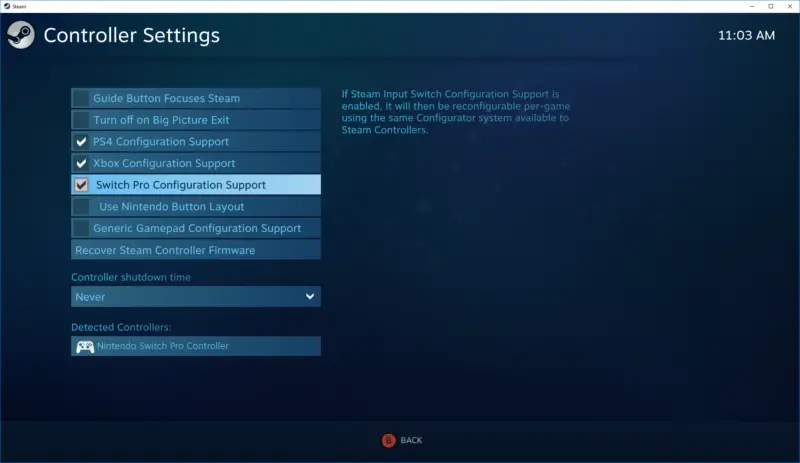 According to VALVE, the Switch Pro's d-pad is suitable for fighting games and platformers and the gyroscope also enhances your aiming in action/FPS titles. To do a hands on the new features you will need to opt into the Steam Client Beta first. There are tons of features in the Switch Pro which will please you in a different way starting from its chunky appearance, extremely comfortable to deal with but it lacks analogue triggers which would have been a nice addition. however, the presence of an excellent gyroscope makes a valuable addition to the features also which is really helpful for precision aiming in shooters especially in the case with FPS games and it also offers an alternative solution to the similarly featured PS4 DualShock or Steam Controller.
Related:- Best controllers for PC
However, the Switch Pro controller can also be used on a computer which was possible owing to its Bluetooth support, but to make the controller functional you will need a third-party programme for it to work properly. And now with the built-in Steam support, it would be quite easy to use it without an issue.
Those who didn't get one due to the prevailing compatibility issues on Steam can now obtain the controller from Amazon.com and to work it properly one to need to configure it first as per instruction which is mentioned step-by-step in the latest blog post on Steam. However, after the blog post was made many individuals reported that they are facing issues with the controller which is not working properly and Steam is listening to the user feedback and hope this issue will soon get fixed.