No Man's Sky developed by Hello Games is a game about exploration and survival in an infinite procedurally generated universe. The game is inspired by the adventure and imagination that most of us love from classic science-fiction, it presents you with a galaxy to explore, filled with unique planets and lifeforms, and constant danger and action.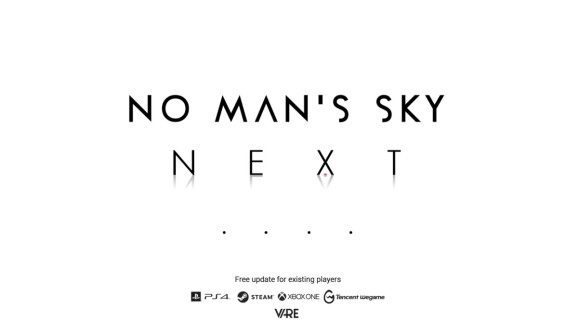 In the game, every star is the light of a distant sun which are orbited by planets filled with life, and you can go to any of them you choose. Fly smoothly from deep space to planetary surfaces, without any loading screens, and limits. In this infinite procedurally generated universe, you will be able to discover places and creatures that no other players have seen before. Chris returned to No Man's Sky and found a better game which lacks magic and mystery. The new update confirmed from a recent tweet is supposed to be the largest update so far and the announcement has already made a mark among the fans of the game. It is going to be free to existing players and is the update is named as No Man's Sky NEXT.
"These are the best Mini-ITX cases I recommend for building a compact gaming system"
Coming in Summer 2018 is No Man's Sky NEXT, a free update for PS4, PC, Xbox and WeGame. It's our largest update so far, and we're working our socks off pic.twitter.com/wZhjaLMbsT

— Sean Murray (@NoMansSky) March 29, 2018
According to a similar post in Steam, they have named the update as "NEXT" because it's an important next step on a long journey for them and the community. This is going to be their biggest update till date and something they have worked day and night. No Man's Sky will also feature on Tencent's WeGame (formerly the Tencent Games Platform) apart from Steam along with China forming the game's second biggest audience.
However, there is not much about the update except for the announcements so to clear the darkness we might need to wait for the coming weeks and months. And if we can guess about the release of the update then it might get released coming summer.