Xtremegaminerd.com is supported by the readers. The purchase you make through our links may get us some commission and doesn't cost you an extra penny.
---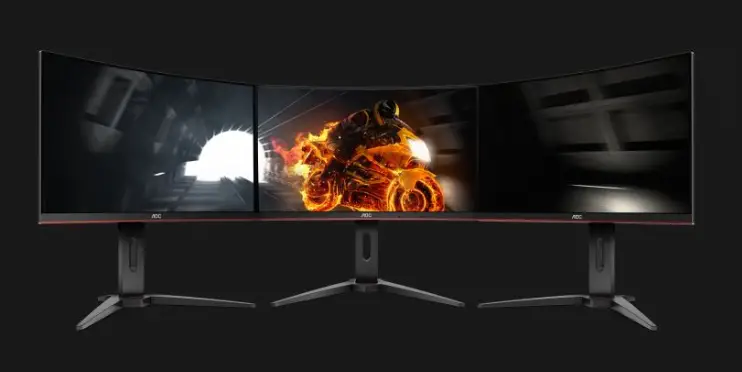 Gaming monitors are one of the luxuries that cost you a lot of money if you want the best picture quality and a buttery smooth gameplay. However, AOC is among those which has produced some good budget gaming monitors that will not break your bank. AOC on Friday has launched a new series for gaming monitors: THE G1.
In this series, AOC has included 4 gaming monitors each of one featuring 144Hz refresh rate along with 1800R curvature except for one. The C24G1 uses a 1500R curvature is the least expensive of all. It features a 24-inch VA display with 1080p resolution. Other monitors are C27G1, C32G1, and CQ32G1. Except for the CQ32G1, all the three monitors use a VA panel with 1080p resolution and 1ms response time.
Specs of CQ32G1 are unavailable for now but it features a good 1440p resolution on the 31.5-inch display. This is really a sweet spot for high-end gamers who have a GPU like GTX 1070/1080 or a 1080 Ti. These monitors feature a brightness of 250 nits which is comparatively lower to the monitors we are seeing launching from different companies this year. Of course, with HDR you will have to pay more money but the G1 series is targetted towards budget gamers. The best feature in the G1 series monitor is the AMD FreeSync which I think is very necessary because gamers don't like tearing in their gameplay.
The C24G1 is priced at $229 while the other three models namely C27G1, C32G1 and CQ32G1 are priced at $279, $299 and $399 respectively. AOC has indicated that they will start to ship these monitors later this year.