Xtremegaminerd.com is a participant in Amazon Associate Program and is supported by the readers. The qualifying purchase you make through our links may get us some commission and doesn't cost you an extra penny.
---
The latest GeForce Game Ready driver enables support for NVIDIA Reflex in the blockbuster titles, Call of Duty: Modern Warfare and Call of Duty: Warzone. The new driver will also offer the best experience in Star Wars: Squadrons.
In related news, Control and Death Stranding each have been patched to add support for the new DLSS 8K Ultra Performance mode.
Today's Amazon Deal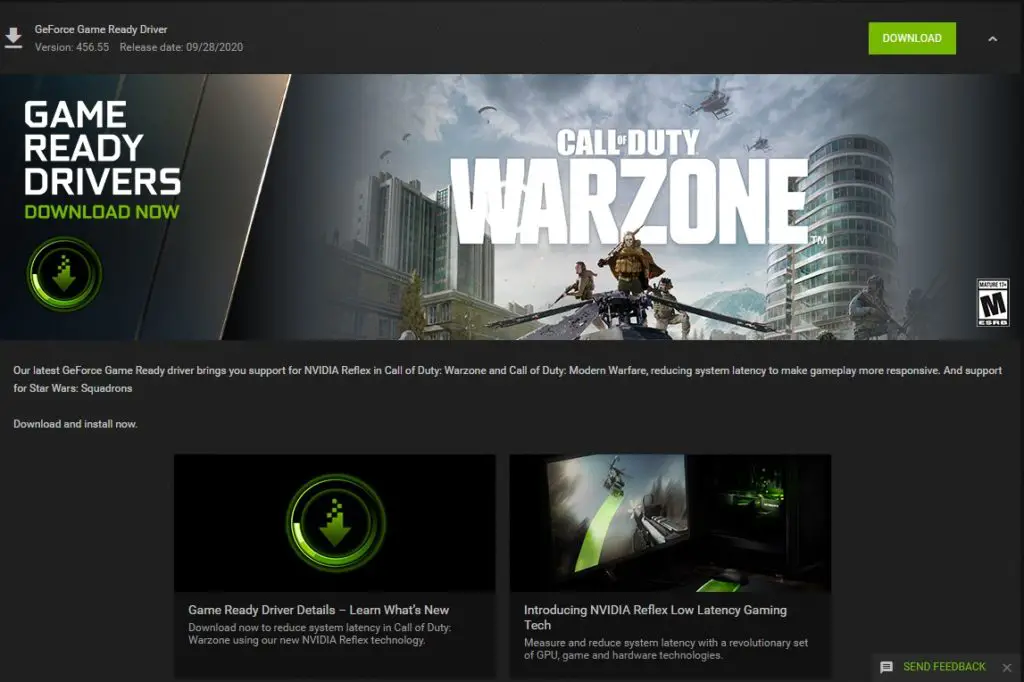 Call of Duty: Modern WarfareandCall of Duty: Warzone Get NVIDIA Reflex
Today two blockbuster games, Call of Duty: Modern Warfare and Call of Duty: Warzone, get more responsive by adding support for NVIDIA Reflex.  NVIDIA Reflex is a revolutionary suite of GPU, G-SYNC display, and in-game technologies that measure and reduce system latency in competitive titles.
Call of Duty: Modern Warfare and Call of Duty: Warzone join Fortnite and Valorant as games that already support NVIDIA Reflex. Other titles that have announced support for NVIDIA Reflex include Apex Legends, Call of Duty: Black Ops Cold War, Cuisine Royale, Destiny 2, Enlisted, Kovaak 2.0, and Mordhau.
Control and Death Stranding Add DLSS 8K Ultra Performance Mode
The latest patches for Control and Death Stranding add DLSS 8K Ultra Performance Mode to these popular titles.
The new 8K DLSS Ultra Performance mode uses a newly trained AI super-resolution model, purpose-built for 8K, that offers image quality comparable to native resolution while rendering only one-ninth of the pixels. In supported titles, users will now have up to 4 DLSS image quality modes – Quality, Balanced, Performance, and Ultra Performance, for even more user choice and even bigger performance boosts.
Games that have announced support of DLSS 8K Ultra Performance Mode include- Boundary, Bright Memory: Infinite, Justice, Minecraft with RTX Beta for Windows 10, Ready or Not, Scavengers, Watch Dogs: Legion, and Wolfenstein: Youngblood.
About NVIDIA Game Ready Drivers
Game Ready Drivers are available on or before launch day for most major titles and are tuned for the best performance and flawless gameplay. All NVIDIA Game Ready Drivers are Microsoft WHQL-certified.