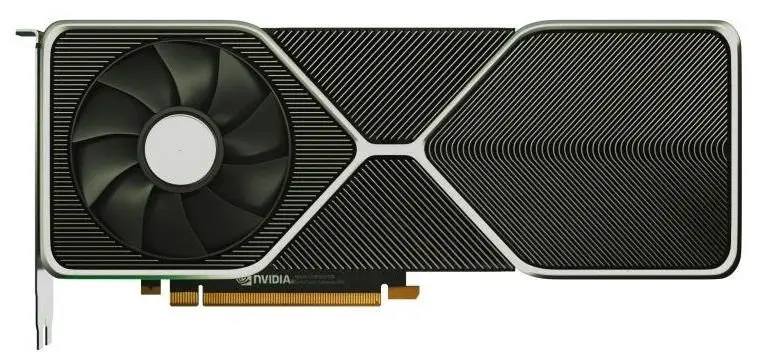 PC gamers are waiting for the time when AMD and Nvidia will clash with each other with their new GPUs this year. Fortunately, it's very close and we have some very interesting information on the Ampere GPUs till now.
The new Ampere series graphics cards don't have any official nomenclature but it's more likely that they will be called as RTX 3080, 3070, 3060, etc. similar to what we saw when Nvidia released the RTX 20 series after the GTX 10 series. Currently, there are some conflicting news on these graphics cards and their launch, so we have tried to explain in the best way possible but do know that the conflict is due to the unavailability of official information from Nvidia itself.
Launch
For a few months, there have been several rumors on the launch date of the Ampere GPUs, but we hope that this time the rumors are more authentic than before.
Several sources including the Videocardz, Wccftech, and Bestgamingpro have indicated that the first of the Ampere GPUs will be released in the next month i.e., September. However, the dates are not confirmed.
The actual news comes from GamersNexus. They spoke to some board manufacturers which confirmed that new GPUs will be released in September. The RTX 3080 Ti, RTX 3080 and RTX 3070 are to be announced in the first half of September and it is expected that these cards will be announced on 9th September where on the same day they will be available for pre-order.
Official retail is said to be on 17th September and if you pre-order on the date of the announcement, it shall reach you within 1-2 weeks. RTX 3070 16GB variant will be announced in October followed by RTX 3060 in November.
Specs
RTX 3080 Ti is going to be the fastest among its brothers with 5376 or 5248 Cuda Cores(According to other reports) and will come with 24GB of VRAM according to Techpowerup(They named it RTX 3090). The DRAM used on the RTX 3080 Ti as well as its siblings is said to be an enhanced GDDR6 which is named by many as 'GDDR6X'. It has a faster memory speed of around 19Gbps with outstanding memory bandwidth.
The memory bandwidth of 3080 Ti is 1TB/s with a memory bus width of 384 bit. RTX 3080 is a little behind in terms of memory bandwidth which sits at 760GB/s on a memory interface of 320 bit.
While some reports suggest that the RTX 3080 is going to have 10GB of VRAM and the RTX 3070 will have an 8GB as well as 16GB variant, it's very unlikely that RTX 3080 is not going to get the 20GB variant and according to Wccftech, it is going to have the 20GB variant also.
| Board ID | Speculated nomenclature | vRAM | Bus Width | Launch Schedule |
| --- | --- | --- | --- | --- |
| PG132-10 | 3080 Ti | 24 GB | 384 bit | 2H Sept. |
| PG132-20 | 3080 | 20 GB | 320 bit | 1H Oct. |
| PG132-30 | 3080 | 10 GB | 320 bit | Mid. Sept. |
| PG142-0 | 3070 | 16 GB | TBD | TBD |
| PG142-10 | 3070 | 8 GB | 256 bit | 2H Sept. |
| PG190-10 | 3060 | 8 GB | 256 bit | November |
A 12GB RTX 3080 Ti variant is also in the rumors and may make it to this table soon.
Performance
Currently, we don't have any solid proof for the claims that suggested the performance boost of the Ampere cards over the RTX 20 cards is over 30% or 40%. The rumored performance numbers we get are from a twitter user called kopite7imi. He stated that the RTX 3080 is going to be 35% faster than the RTX 2080 Ti in 3DMark Time and RTX 3080 Ti is almost 50% faster than the RTX 2080 Ti.
Design
In the past few weeks, we got some pics of RTX 30 graphics cards and also of their heatsink design. A Reddit user LeeJiangLee posted a pic of RTX 3080's heatsink two months ago. It is going to have 2 fans on the opposite sides according to most of the reports in its founder's edition and has an aluminium heatsink with 4 heat pipes.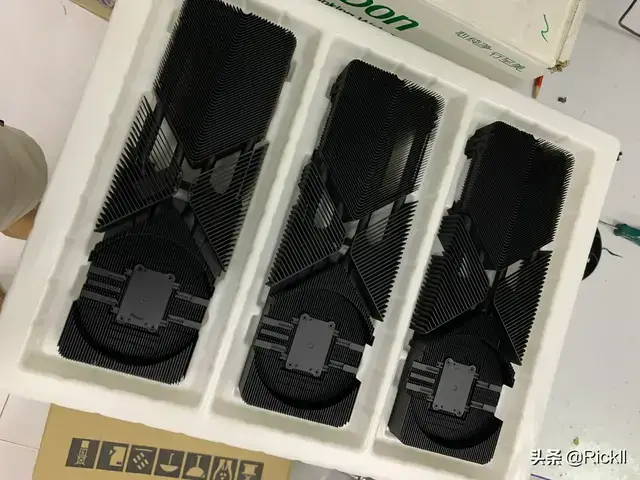 This seems a good design but only unbiased benchmarks of these cards after their release will show how much are these going to be good in comparison with the AIB cards. So, you can take your time for a couple of months or maybe weeks(If AIB cards are available soon) after the release before making your decision to buy a new Ampere GPU if you really care about the thermals.