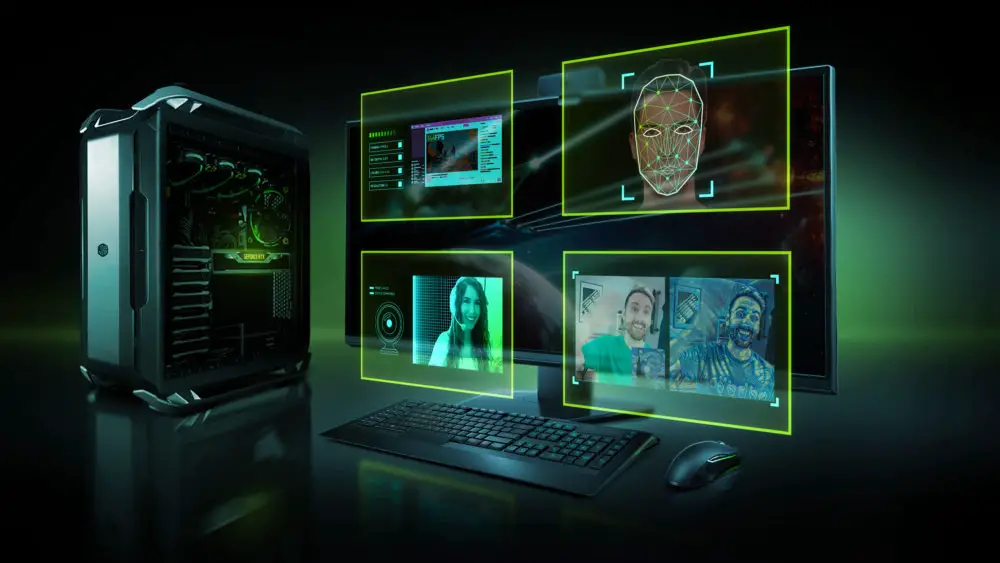 Press Release
Ahead of TwitchCon 2019, Nvidia is announcing the NVIDIA RTX Broadcast Engine – a collection of new SDKs that offer AI-powered greenscreen, augmented reality and style filters. Nvidia is working with all the top streaming app developers to integrate these into their software and plug-ins.
The new SDKs include:
RTX Greenscreen, to deliver real-time background removal of a webcam feed, so only your face and body show up on the livestream. The RTX Greenscreen AI model understands which part of an image is human and which is background, so gamers get the benefits of a greenscreen without needing to buy one.
RTX AR, which can detect faces, track facial features such as eyes and mouth, and even model the surface of a face, enabling real-time augmented reality effects using a standard web camera. Developers can use it to create fun, engaging AR effects, such as overlaying 3D content on a face or allowing a person to control 3D characters with their face.
RTX Style Filters, which use an AI technique called style transfer to transform the look and feel of a webcam feed based on the style of another image. With the press of a hotkey, you can style your video feed with your favourite painting or game art.