Nvidia has started the Geforce Now service for high-end gaming on Windows laptop and PC too. Geforce Now was compatible with Mac before but has now come to the Windows as it offers a high-end gaming experience on your budget desktop or laptop.
All you need to do is send the request for Beta access and install the software on your laptop or desktop having Windows 7 or higher. So, here Windows 10 is not the condition as is in most of the cases nowadays for supporting the latest hardware. As this is a streaming service, you won't have to worry about the compatibility. You don't need to have a dedicated GPU in your desktop or Laptop as the workstations which will host your games and run them will have very high-end gaming GPU's like GTX 1080 Ti and High-end CPU's.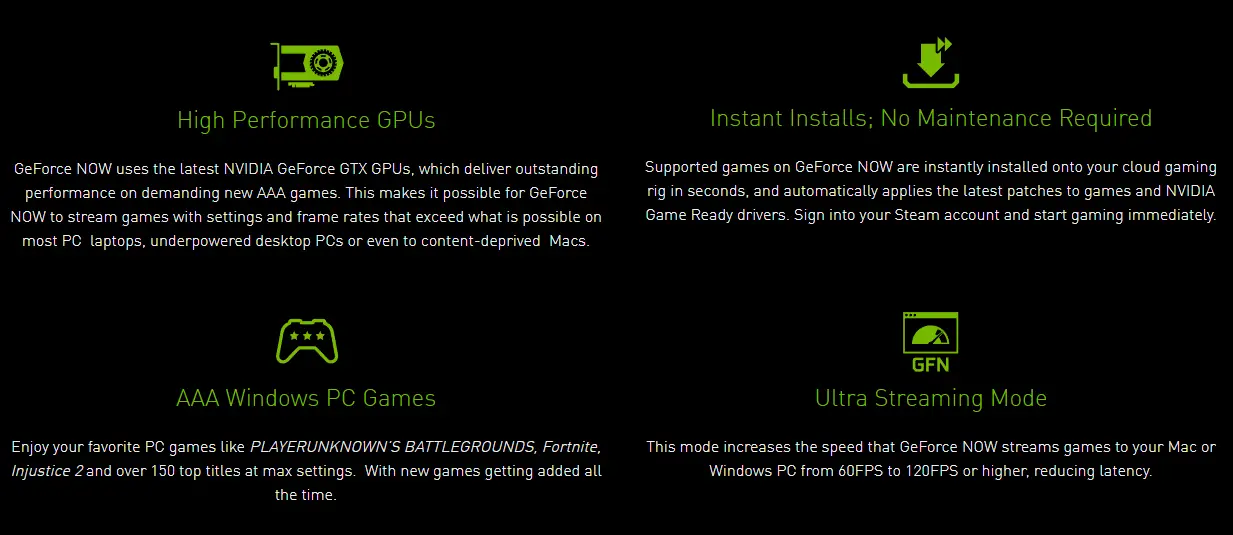 You will be able to play all those graphical and CPU intensive games like Witcher 3 which you wouldn't be able to run on a $300 desktop or Laptop. But the condition is that you need to have the game yourself purchased on your steam library. There is very less lag or you can say latency but you will need a strong internet connection.
Nvidia recommends having an internet connection of 25mbps at a minimum and better if it's 50mbps so that you can stream the game on your laptop or PC. For running and streaming these games, you need to have at least a Core i3 with 3.1Ghz or higher clock, 4GB of Ram, Intel HD 2000 or higher or AMD HD 3000 or higher which is not that demanding and a 6-year-old laptop or desktop can do this job easily.
You can use most of the Windows-compatible controllers like PS4 Dual shock controller or Xbox 360 controller on this service. You can find out more about the compatibility on their page where you can verify if you have good enough specs.