Xtremegaminerd.com is a participant in Amazon Associate Program and is supported by the readers. The qualifying purchase you make through our links may get us some commission and doesn't cost you an extra penny.
---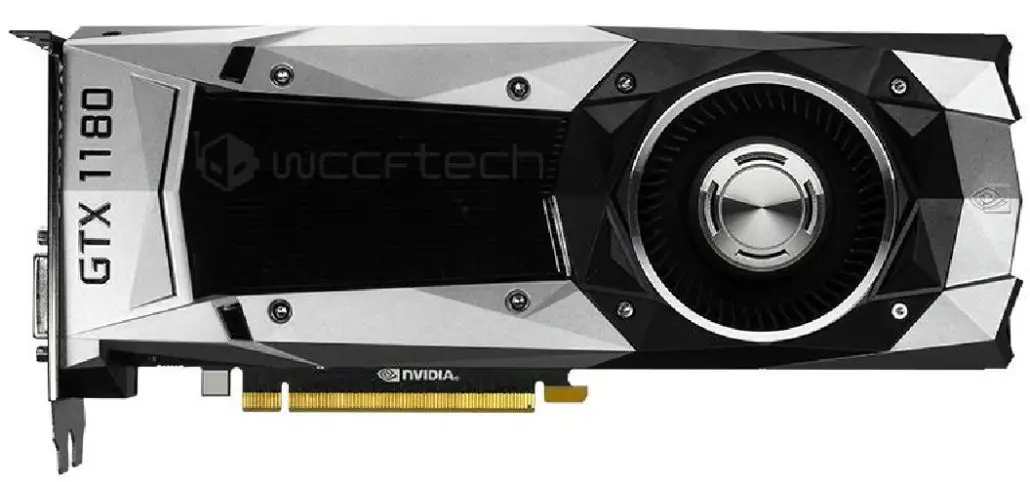 Rumours and reports on the new Nvidia graphics cards are spreading for the past 2 months but it is well known that Nvidia has definitely planned something good for this year. The new GPU series that is supposedly the GTX 1100 is designed to outperform the Pascal graphics cards and should be available in a couple of months.
Wccftech brought a leaked benchmark of GTX 1180 which will be the successor of the GTX 1080 which shows how capable the new card will be. The new card is said to be based on Turing architecture and 12nm process technology which we already reported previously. This card will feature great specs like GDDR6 memory and a lot of CUDA cores.
GTX 1180 is said to sport 16GB of GDDR6 memory which is insane, Core/boost clocks of around 1.6Ghz/1.8Ghz, 3584 Cuda cores and a TDP of 170-200 Watts which is obvious. These are some heavy specs which are far better than what we have in GTX 1080. The new card's benchmarks are as follows:-

The games or applications in which this comparison was done is unknown however we can see the Relative performance of GTX 1180 and where it stands. It beats GTX 1080 Ti and even the Titan XP. Nvidia GTX 1080 scores 100 points at 2560x1440p resolution whereas GTX 1180 gets 150% more points. This card is a beast and the Peak FP32 compute performance of this card is said to be around 13 TFLOPS. Certainly, this card is made for 4K resolution and you can use it with the new 4K 144Hz monitors from Asus and Acer.
As we reported earlier, you can expect this card to be available in July and the pricing is said to be $699 which is equal to that of GTX 1080 Ti.