As the time gets closer to the launch of the next Gen Nvidia graphics cards, we are getting more and more info on the GTX 1180 which gives us some information about its specs. Today, the PCB of GTX 1180 leaked online and here is the pic of it below:-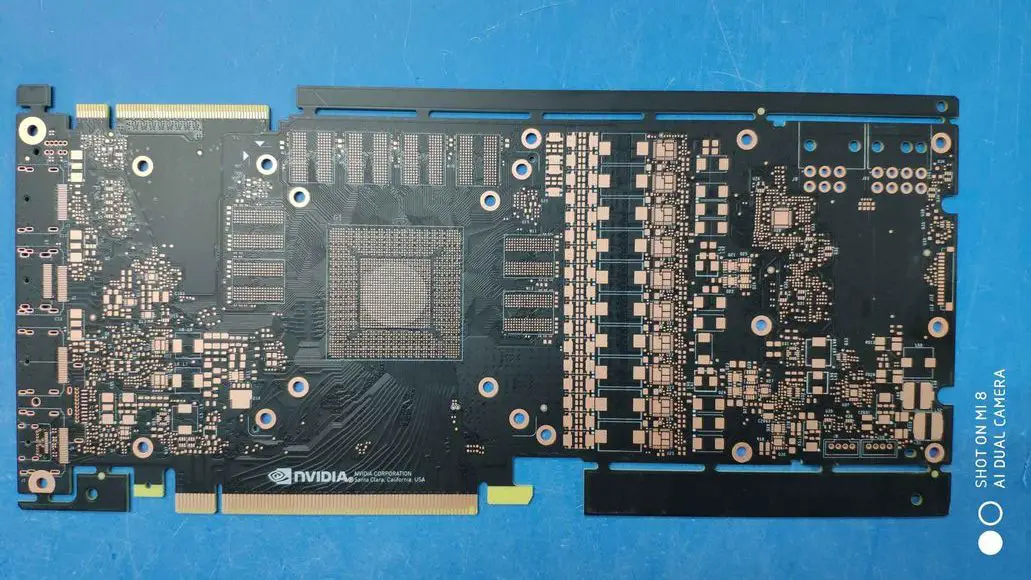 Ok, now let's break down its elements and see what we can know from its PCB.
The PCB features a total of 8 memory dyes which means the GPU will come with at least 8-16GB of GDDR6 memory as the predecessor, the GTX 1080 already has 8GB of VRAM. For overclocking and power control, there are a total of 10 power phases which is commonly used by Nvidia although Nvidia is known to not use all of them. The card will come with an SLI port and there are a total of 4x I/O ports as you can see from the Dark Blue line at the left. The last one seems to be a little different than the rest three and it is said that it might be the VirtualLink USB Type-C connector which is expected to be present in the next gen cards.
The card will use a 256-bit memory interface and will be powered by 6+8 power connectors. The GTX 1080 used to have 8+8 power connectors in the reference design which could mean that the GTX 1180 is a power efficient card having a TDP of 170 watts to 200 watts and can be easily powered with a 400-500 watts power supply. The card is supposed to be revealed at the Gamescom event as we have already reported before and there are only a couple of weeks left until we can see the new gen cards from Nvidia.