Xtremegaminerd.com is supported by the readers. The purchase you make through our links may get us some commission and doesn't cost you an extra penny.
---
While Nvidia has produced several high-end graphics cards meant to max out games at 1080p and higher, it still has options for budget gamers who don't have enough money to spare for a GTX 1060 or 1080. GT 1030 is the slowest among the 1000 series graphics cards but serves as a very good option for casual gaming on lower resolutions.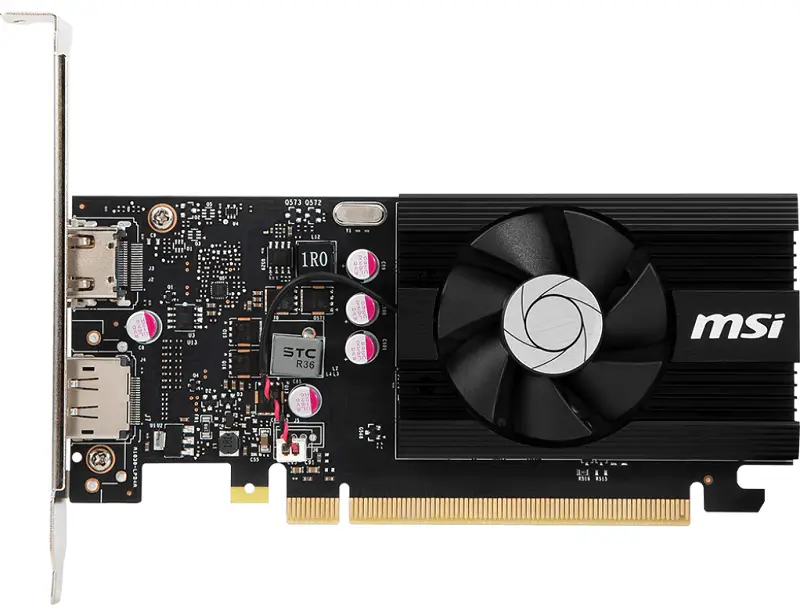 While many of you may have bought the GT 1030 with GDDR5 memory, Nvidia has one more version we got to know about recently which is even slower than the original one. Nvidia GT 1030's second version features a slower DDR4 memory which has a memory bandwidth of 16.8GB/s as compared to the 48GB/s of GDDR5. This makes the second version much slower than the GDDR5 version.
It's although interesting to see that Nvidia hasn't used DDR3 memory in this graphics card which was a norm previously for the low profile graphics cards. Very few people know about the second version of the GT 1030 because Nvidia hasn't advertised about it. Now, there are some more differences in the specs of this GPU like decreased Core Clock and Boost clock and lower TDP sitting at 20Watts as compared to 30Watts which makes it more power efficient.
The new version can only be recognized by the "2GD4" term as in the case of MSI GT 1030, otherwise, from looks alone, you won't be able to know the difference. This card is definitely not meant for gaming but will rather serve for basic display purposes.