In the past few months, we have been seeing the refresh of graphics cards and GTX 1060 is among them. While AMD is preparing for the RX 600 series graphics cards that are supposed to be a little faster than the current RX 500 series GPUs on the same Polaris architecture, Nvidia is now been seen launching a different variant of GTX 1060 which is the most popular graphics card in current times according to the Steam surveys.
This is not the first variant of the original GTX 1060 as previously we have seen the 5GB version that is only sold in China and a few months back, Nvidia launched the 9Gbps of the GTX 1060 which originally features 8Gbps memory speed. On the Nvidia's new variant GTX 1060, you will find the GDDR5X memory instead of GDDR5 which is faster but there is no other feature different except than that.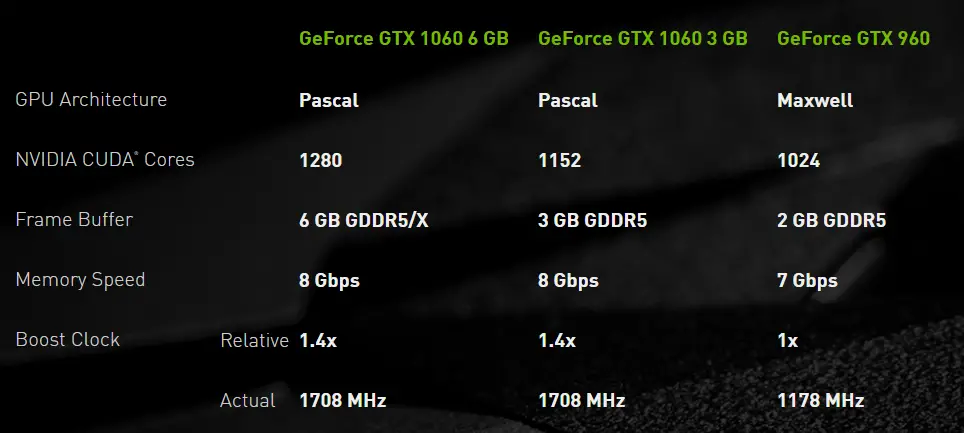 GDDR5 runs at 8Gbps while GDDR5X memory has a bandwidth of 10,11 or 12Gbps. This means that the new variant will be a little faster in games. Although, Nvidia's page doesn't mention it explicitly and lists the 8Gbps as the memory bandwidth of the GDDR5X variant which is weird. Let's see when this card will be available for purchase on online retailers and what it will bring new to the table.