It's been more than a month since the mining went on craze making graphics cards unavailable. Most of us saw some companies taking measures to provide graphics cards at affordable prices such as Micro Center and there are some who are entering into the mining business by providing pre-built systems for mining only, MainGearamong them.
Now, NZXT started service in 2017 for providing pre-built gaming PCs at an affordable price. Because GPU's are in shortage, it is better to buy a pre-built PC than to build it yourself nowadays. This service is called "BLD" which is a $99 service for which you get some additional things you won't get with building a PC yourself.
This service lets you configure your PC according to the games. The service will take you to perform some steps before finalizing and you can get to know which components you will be getting in your Rig.
The first step is to click on START NOW. Then a window will pop up asking you to choose the games which you want to play on your PC. Select three games from here and click on PICK YOUR PRICE. Then you will be asked to choose if you want to build an AMD based system or Intel-based system. Choose the platform and it will tell you the total cost which you need to pay in order to run those games on best settings.
The program will also tell you how much fps will you get at 1080p as well as 1440p settings.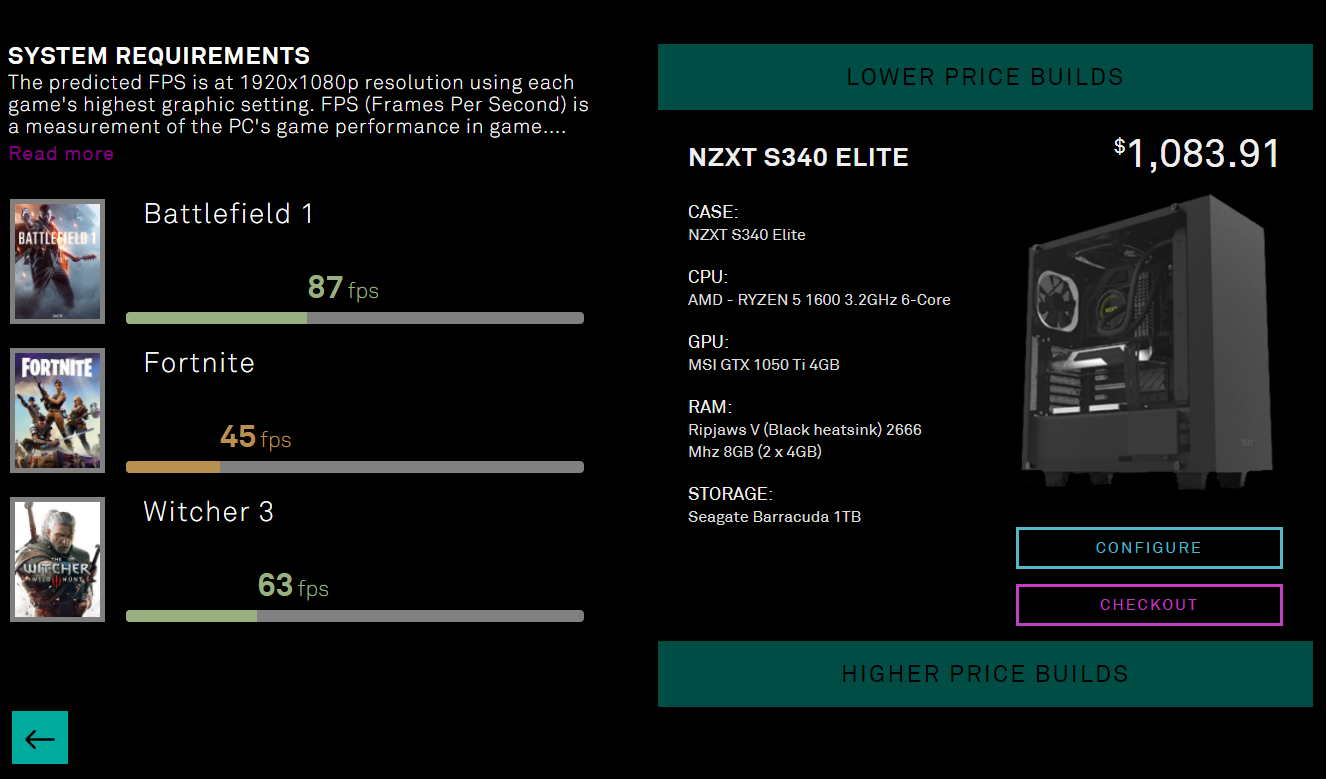 the parts will be listed which are going to be used in your PC. If you want to change some parts you can do it but you can only use NZXT cases in this build. You can change the processor, cooler, motherboard, graphics card etc from here and the price will change accordingly.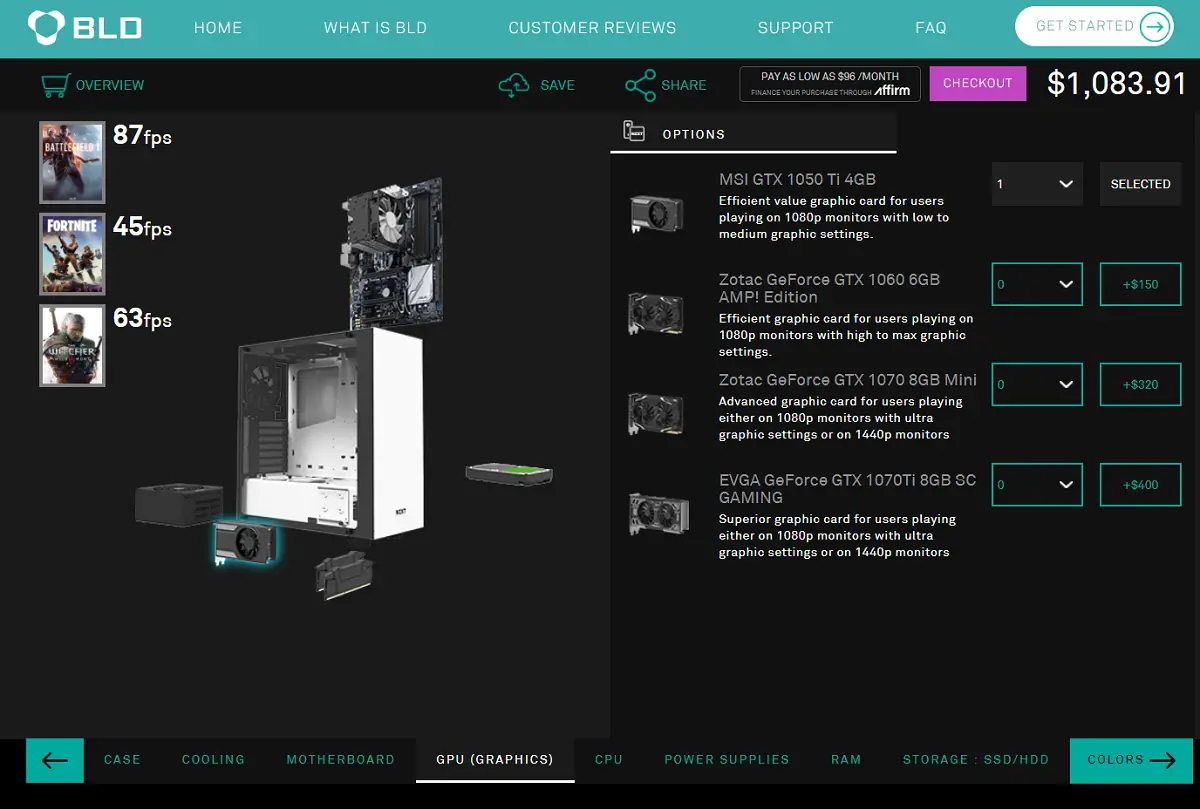 I found this system fine although it won't save you a lot of money but there is at least some limit on prices which is not in the case when you buy the graphics cards from Amazon or Newegg. All these components will now be under 2-year warranty.