I have never seen such motherboards like NZXT brought forward in the starting of 2018. No one even thought that they would have been busy in making motherboards with a different concept.
Z370 chipset, if you don't know, is the latest platform for the Coffee Lake 8th Gen Intel processors that have been upgraded from the previous generation.
So, there are several Z370 boards from different brands which are already into making motherboards. But it is really interesting to see NZXT making new boards and I want to share some thoughts about these boards.
Let's take a look at these boards first. Below are 4 samples from NZXT:-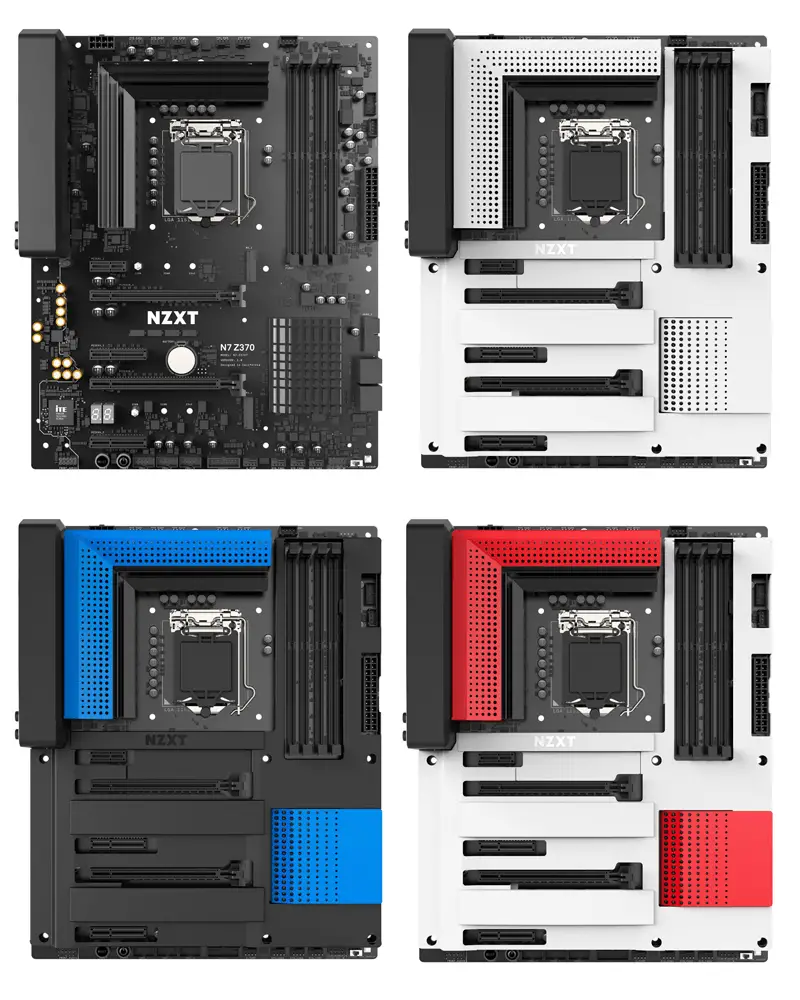 Aesthetics
The first impression I get from these boards is that they are much similar to the NZXT's S340 mid-tower case. I know it sounds weird but it's true, these boards look plain and are simply on next level in terms of looks. These are just 4 samples I took from NZXT's page.  Otherwise, there are several other boards with different colour combinations including colours like purple combined with different colours like black and white.
All the combinations are done well. If you want to build a computer with Blue/Black theme, there is a board for that and if you want to build a PC with Blue/White theme, then there is a board for that. So, with every colour, you get two variations and this makes it very easy to achieve the required theme. So, that's a great news for people like me who like two or three coloured theme build over RGB.
Heatsink is different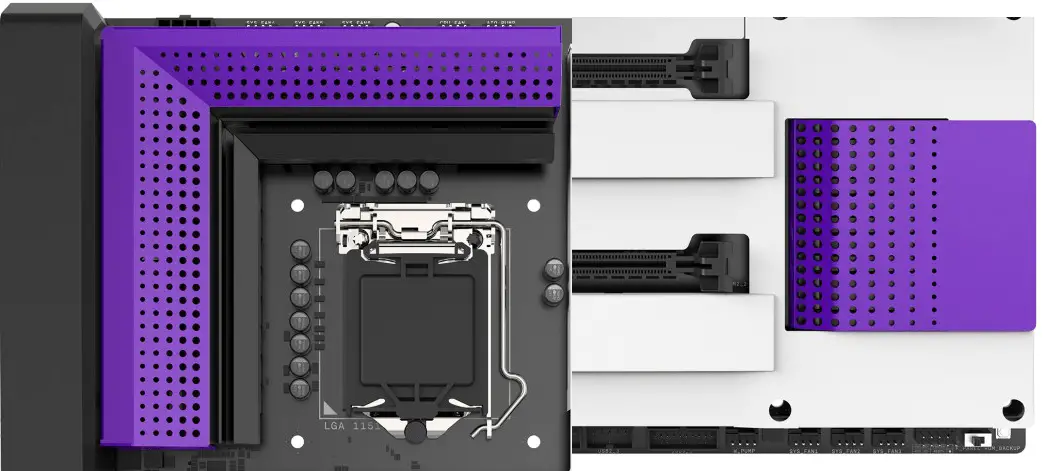 Next thing which I like is the heatsink. These heatsinks are covered with coloured metal covers that have small holes so that heat can dissipate easily. With different coloured boards, you will get different coloured heatsink covers.
And just like some of the high-end motherboards from ASUS, all the PCB is covered with colour matching metal covers to hide all those components like capacitors, inductors, CMOS battery etc. It should give you a neat look. Although, every port has been left uncovered so that you can easily connect every cable and the locations of these ports and headers are present at the bottom or extreme right side.
So, no need to worry about that. You can take all the cables through your PSU shroud and routeing holes to make clean cable management.
High-end stuff is also present
Talking about the specs, NZXT states that all these are high-end motherboards supporting up to 3866Mhz of DDR4 memory and have two M.2 slots for NVME SSD's which you can see under the PCI-Ex 16 slots. Even the SATA ports are covered properly by the heatsink covers. And if you look closely, there are a few buttons at the bottom and extreme bottom-right for troubleshooting.
Now, all these boards have 15 power phase for VRM section which means more stability but I don't know how they are divided. Are they 12+3 or 13+2 or a different combination? I don't know. Only time will tell if we are able to get a view of their circuits.
These boards also support 2 way Nvidia SLI and 2 way AMD CrossfireX, so both of your PCI-Ex 16 slots will be used by the graphics cards if you plan to do multi-GPU setup and it's actually fine not to have too many slots because it's now useless to go beyond 2 way multi-GPU setup.
Conclusion
Overall, I feel, these boards look appealing in specs and aesthetics. But this is all in theory, the real test will be to test these boards and I will be waiting for new updates from bigger tech sites.
[poll id="8″]