NZXT Kraken series coolers especially the X52 and X62 are one of the best CPU coolers you can get that provide silent yet powerful cooling for overclocking high-end processors. But now NZXT has expanded its showcase with 2 more AIO coolers in the same lineup. The Kraken X72 and Kraken M22 are the latest additions to the catalogue which will provide more choices to the customers.

The new CPU coolers are no different than the X52/X62/X42 CPU coolers in looks and design but they come in different sizes. The X72 is the biggest cooler from NZXT now featuring a 360mm radiator while the M22 is a CPU cooler that will fit into the budget category coolers providing a 120mm radiator.
While all these Coolers feature RGB lighting zone on the water blocks, the high-static pressure fans are still just like before without any kind of LEDs. The new coolers come with the same re-inforced tubings for increased durability and CAM software for customizing the lighting effects.
Talking about the specification of the two new coolers, there are some differences in the dimensions. While the normal X52 240mm cooler comes with a radiator having dimensions as 275 x 123 x 30mm, the 360mm radiator is a little shorter in width and height with 120mm as width and 27mm as height. The M22, however, has some more noticeable differences when compared to the X42 CPU cooler which also comes with a 120mm radiator.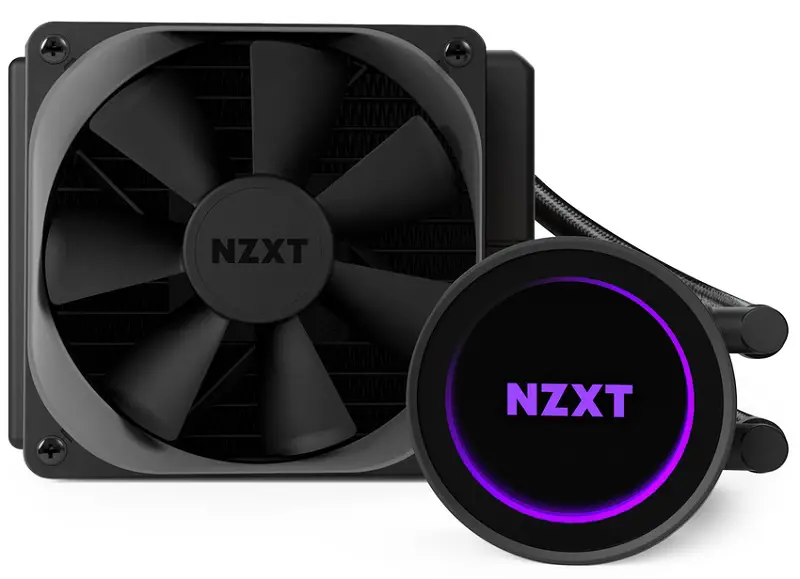 The X42 cooler has the radiator dimensions as 175 x 143 x 30mm while the M22 has 152 x 120 x 32mm. Even the water block of the M22 is smaller with dimensions as 65 x 65 x 48mm which is lower than that of X42 having dimensions of water block as 80 x 80 x 52.9mm. Therefore, the M22 comes into the entry-level CPU coolers although cost wise it will cost you $99.99 that is a not cheap at all. Many 240mm coolers come under $100 but seeing the aesthetics and performance of these CPU coolers, they are still worth the money.
The X72 is priced at $199.99 and will start shipping from March 12 while the M22 will start shipping from March 26. Both are available on NXZT's store.