NZXT H700i was released in 2017 and upon its release, many reviewers said that the case is really good but a bit expensive. The cause of that expensiveness was due to the addition of a SMART device, which controls your lighting and fans through the company provided CAM Software. However, the inclusion of the SMART device was criticized from different angles due to some issues. And now after almost six months later, NZXT is finally releasing H700i without the "i" i.e. now you can get your hands on the case which don't come with the SMART device. A good move indeed because many enthusiasts wanted the case without the integration of the SMART device.
Related:- NZXT S340 vs S340VR Elite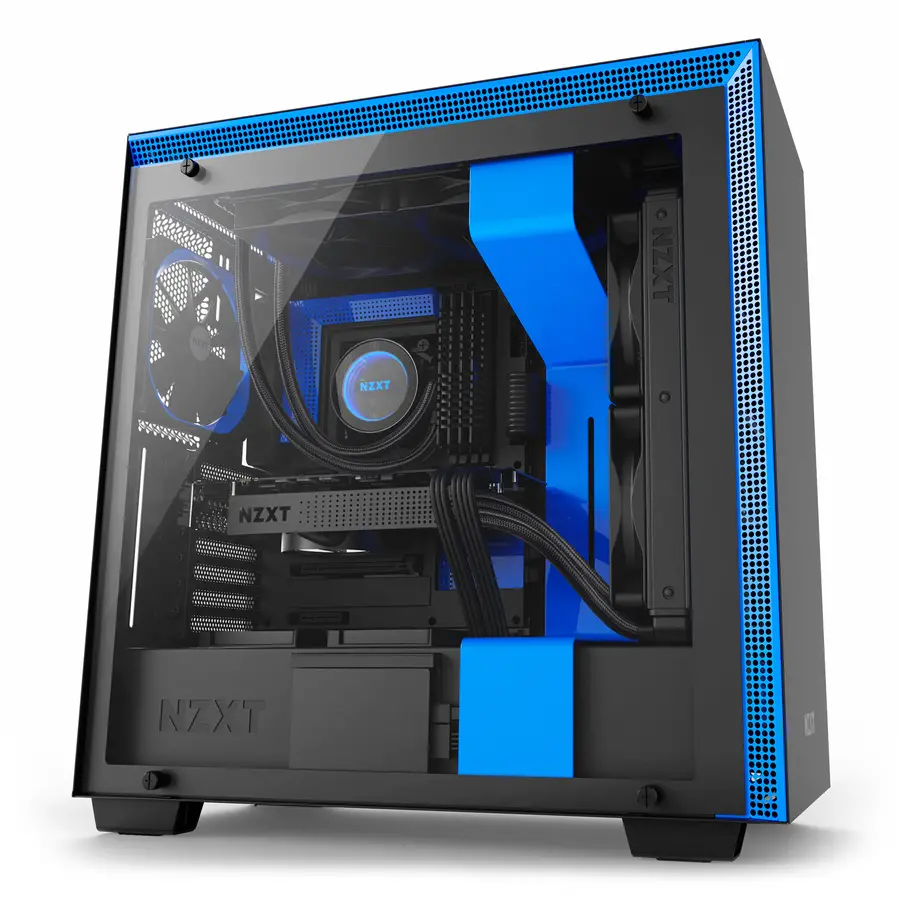 NZXT is reportedly doing the same thing with H400i and H200i cases. All of the three above cases are now available without their SMART counterpart which means you can now afford them at much lower prices. The H700 is almost 30$ cheaper than that of H700i, H400 is almost 50$ cheaper now and the H200 is 40$ cheaper than H200i.
This is why most guys who tend to play with their PC's prefer NZXT, as this particular brand offers a lot of customization options starting from the choice of colours, various gaming texture paints, and numerous other stuff. Earlier we spotted the NZXT H700 PUBG Edition Case and it was really brilliant work and a limited edition model. If you wanna know more about the NZXT H700 PUBG Edition Case you might like to give a look here.
Recently we came around a new themed case which is H700i Ninja. It is also a special edition case with a Ninja logo and personal colour preference of a Twitch Streamer Tyler "Ninja" Blevins. This new case is also available for 249.99$, but unlike the H700 PUBG themed case, this one comes with the SMART device.
As we told earlier, customization is indeed a core factor for NZXT and hope in future we will see more.