Xtremegaminerd.com is a participant in Amazon Associate Program and is supported by the readers. The qualifying purchase you make through our links may get us some commission and doesn't cost you an extra penny.
---
NZXT's approach towards the PC industry is really remarkable and NZXT is the only manufacturer who offers theme-based PC enclosure and recently they have extended their option for a custom build gaming PC in Canada after their successful launch last year in the US.
NZXT's BLD service can be referred to as custom desktop PC building service which allows a user to build a new gaming PC as per their choice. But instead of picking PC components directly, NZXT provides you with a list of popular gaming titles and out of that list you need to choose three of them and also you will need to provide details on whether you will like to play them at 1080p or 1440p. After that, you will be provided with an option about your budget and also your preference on whether you will like to go for an Intel build or an AMD and now finally after getting answers of all these queries from your end, NZXT will configure a system with the provided options.
It's nice to see these new ideas getting introduced in the PC world and NZXT will also provide a probable framerate for each of the three games. We thought of giving it a try and choose CSGO, DOTA 2, Farcry 5 as the three games and then clicked on "Pick Your Price" which gave us the results: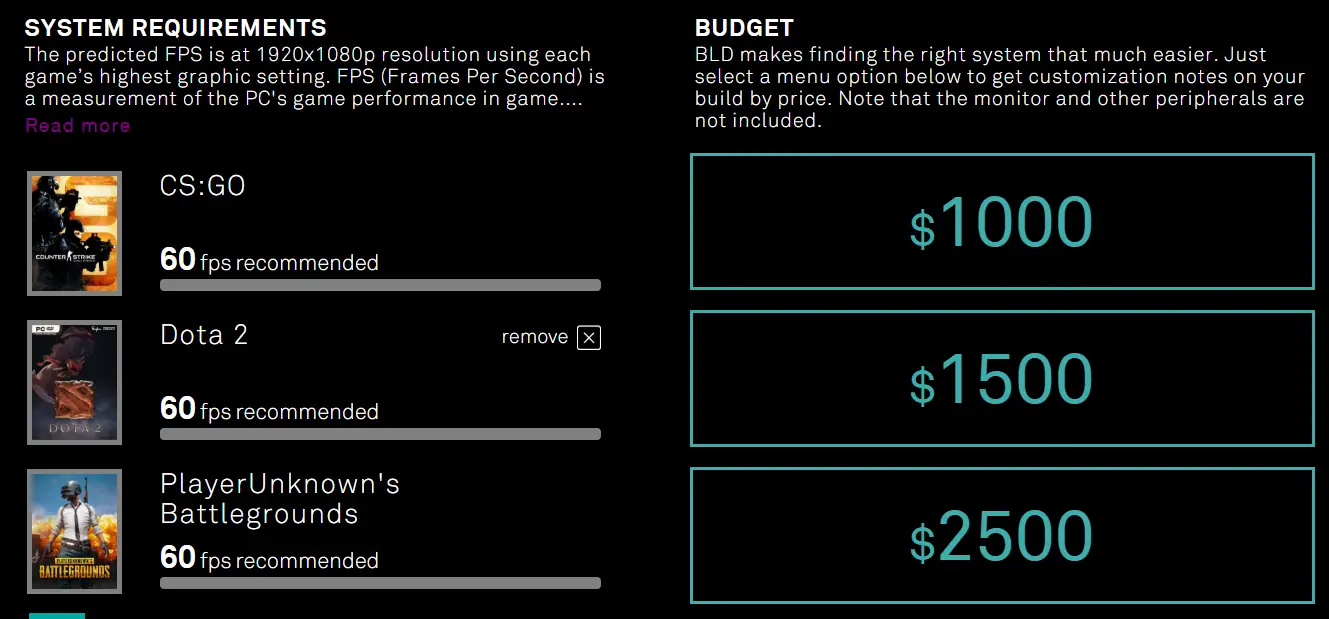 After this, we need to select our budget and we went for $1000 and they provide our preference about chipset which was AMD and then we got this results: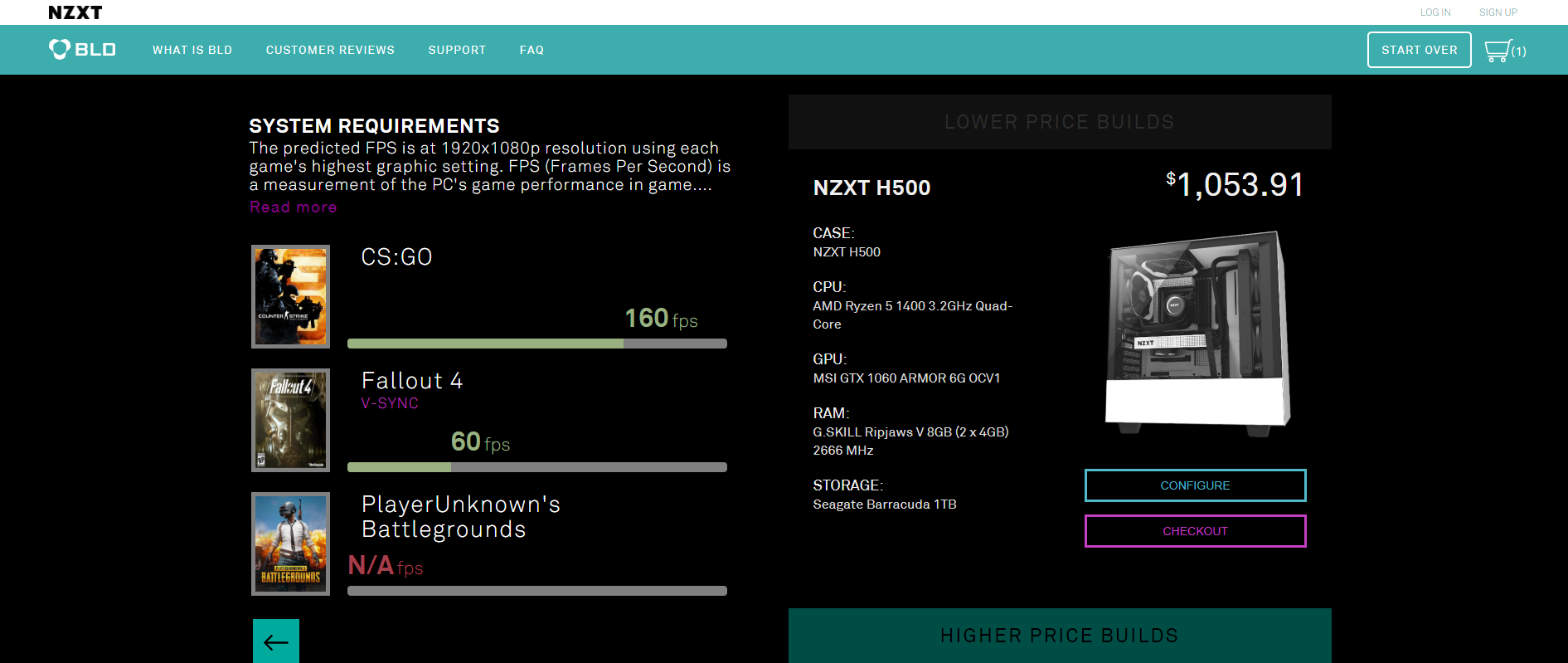 Along with this, they are also providing options for higher configuration build. Now you can scroll between the provided configuration and when you finalize the item head for checkout option.
It is indeed a nice way of building a gaming PC as per your requirement and if you want to try it then head on to their website.