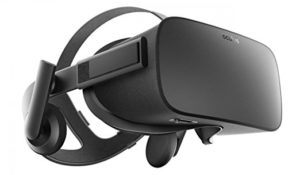 For improving gaming experience and making VR gameplay more affordable, it's well known that both HTC and Oculus last year cut a decent amount of price from their popular VR headsets which are HTC Vive and Oculus Rift respectively. This made a lot of people accept the VR devices to immerse in the game.
Now a report from the Survey done by Steam itself for the February 2018 shows that HTC Vive is not the champion of VR headsets but Oculus Rift has taken its place by 2% which can be because of several factors. Although, note that the survey which was done was optional and it is possible that not everyone entered it and even if they entered it, it can't be 100% accurate but still from what we can see it's clear that Oculus Rift is a popular VR headset just as the Vive.
"Not just VR headsets but a good gaming monitor also provides an immersive experience."
This may be because of several reasons. One among them may be the price. While the HTC cut down the price of its Vive last year by $200 making it cost $599 from $799, Oculus still costs much less than that with $399 even though Oculus only cust $100 from its original price. A $200 price gap is a lot between devices that both perform well. It's true that HTC Vive has better controls but Oculus provides better value for the buck.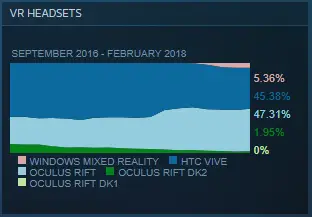 From the survey, it's reported that the Oculus Rift users are about 47.31% as compared to the 45.38% who are using HTC Vive. So, it can be said that both are almost similar in popularity with some marginal error but because of the cheap price of Rift, it has easily gained more popularity.
Offer Till 31st March