Xtremegaminerd.com is a participant in Amazon Associate Program and is supported by the readers. The qualifying purchase you make through our links may get us some commission and doesn't cost you an extra penny.
---
Patriot is among those memory makers who provide memory modules comparatively at a cheaper rate although it is not so much popular amongst PC builders as Corsair or G.Skill. This is due to the fact that Patriot comes late to the new trends which other manufacturers are following for a long time.
We already have seen a lot of memory makers who have RGB LED DDR4 memories with high-performance capacity. Corsair, G.Skill and HyperX are among those who have implemented RGB lighting on their memory modules with different designs and features a long time ago. Patriot now has joined them in this trend by releasing their brand new Viper Gaming RGB Series DDR4 memories which you can currently buy on Amazon.com.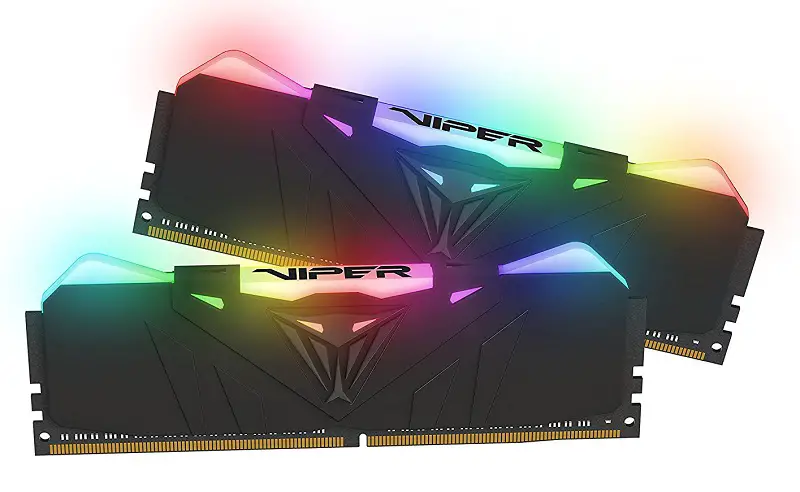 Patriot has launched these memories with different clock speeds but implemented the same design in order to enjoy the RGB aesthetics. The Viper Gaming RGB series memories start from 2666Mhz up to 4133Mhz which is considered to be among the extreme high-end performers. It did not break the world record but you will be getting different options for your money. There are 2666Mhz, 3000Mhz, 3200Mhz, 3600Mhz and 4133Mhz memory modules that are priced from $179.99 up to $299.99 for 2x 8GB sticks.
Related:- Best RGB RAM
These memories come with XMP 2.0 technology which eases the overclocking from Bios. While the Viper Gaming RGB memories will be compatible with both the AMD and Intel systems, you will have limitations in overclocking these memories on a Ryzen system which you should know. Viper RGB memories that are clocked up to 3000Mhz will work fine with 1.2V, while the memories clocked at 3200Mhz and 3600Mhz will use 1.35V for stable operation. For 4133Mhz, these modules will require 1.4V.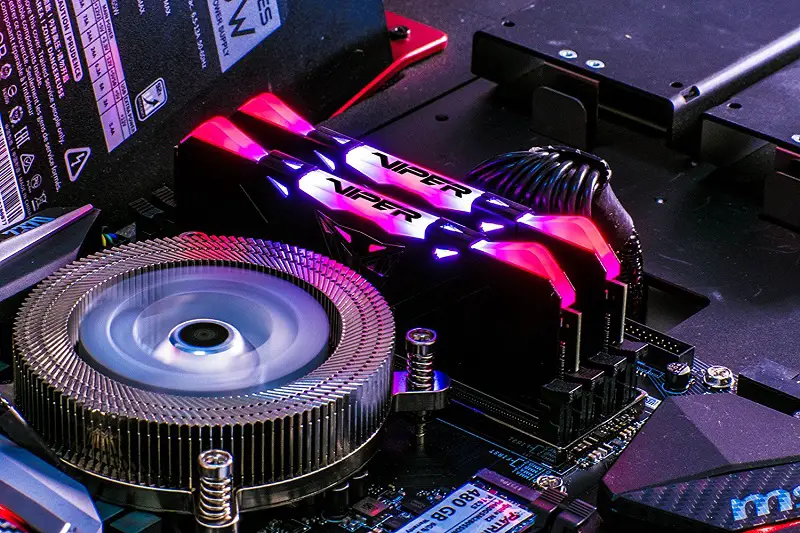 Viper Gaming RGB series memories are available in two colours: Black and White. They all have 5 RGB LED lighting zones that are compatible with all the major RGB software i.e., Asus Aura Sync, ASRock Polychrome Sync, the GIGABYTE RGB Fusion and MSI Mystic Light Sync.