Xtremegaminerd.com is supported by the readers. The purchase you make through our links may get us some commission and doesn't cost you an extra penny.
---
When we talk about monitors, there are two common categories that are having 16:9 and 21:9 aspect ratios. Some companies have already tried to break that limit and we saw a similar case last year from Philips with its Brilliance 492P8 monitor that is Ultra-Ultra wide because it's just too wide having the aspect ratio of 32:9.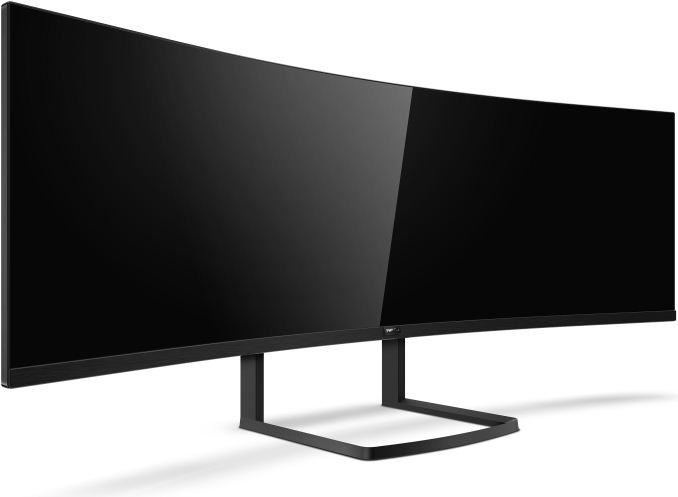 This monitor is now getting a resolution upgrade from 3840×1080 pixels to 5120×1440 pixels as EPI which is the North American brand partner of Philips monitors has announced yesterday and reported by Techpowerup. That's insane in itself. So much of pixels are useful for video editors and graphic designers. But for gamers, this monitor is not ideal at all. The company hasn't revealed much of its specs yet except some of the specs that are useful for graphic designers.
The monitor will have the brightness of 600CD/m2 and a contrast ratio of 5000:1 with 178-degree viewing angles. But it's not an IPS display rather it's a VA panel that is much closer to the picture quality of an IPS panel than the TN one. Refresh rate and response time haven't been revealed yet. The previous version with 3840×1080 pixels cost just above $1000 but no pricing has been revealed for this version. This monitor will be available for purchase later this year.
David Ray, Marketing Director for North America at EPI said: "We are very excited and proud that our Brilliance 492P8 curved display has been recognized by iF Design Award jury. We take this as a confirmation of our outstanding capabilities in innovation and design and continue on our path to provide leading product innovations with dedicated design focus to the market".
Related:- Best Gaming Monitors