Xtremegaminerd.com is a participant in Amazon Associate Program and is supported by the readers. The qualifying purchase you make through our links may get us some commission and doesn't cost you an extra penny.
---
On 19th April, AMD launched the second gen of Ryzen processors i.e., 2000 series CPUs at the launch event held at Munich which were quite impressive beating Intel processors in almost everything from games to applications but there was one more product that didn't get any attention. This was the Radeon RX Vega Nano. If you remember the Fiji graphics chip based R9 Nano, then know that the RX Vega Nano is its successor.
But AMD didn't advertise it and you won't find any official announcement that they have released a new graphics card which is weird but Pcgameshardware brought up the new GPU into the light. The new card is a mini GPU which seems pretty straightforward with no fancy design on the PCB or cooler. It is not official reference design from AMD, rather its made by PowerColor but it's still a reference card.
Reports say that the PCB is manufactured by PowerColor and there is one 8 pin power port and an additional 6 power port for proper power supply. The GPU features an aluminium heatsink with a single fan with a sticker of PowerColor at the center. There is no backplate on the PCB and the heatsink extends the PCB, where the former is nearly 2cm longer.
PowerColor didn't make any announcement that if they will make this card available in the market or not. You can check out the pics of the RX Vega Nano. Pics courtesy:- Pcgameshardware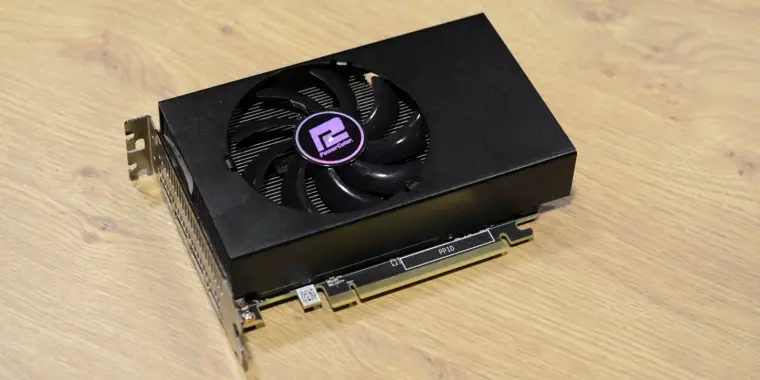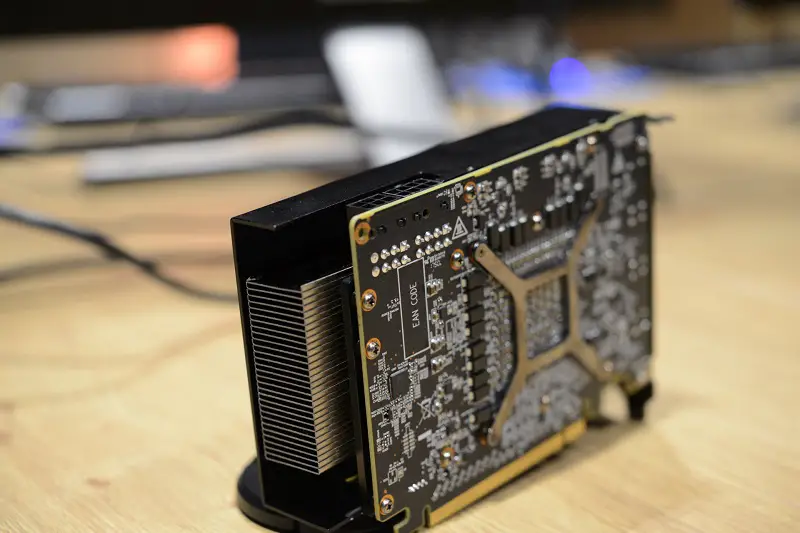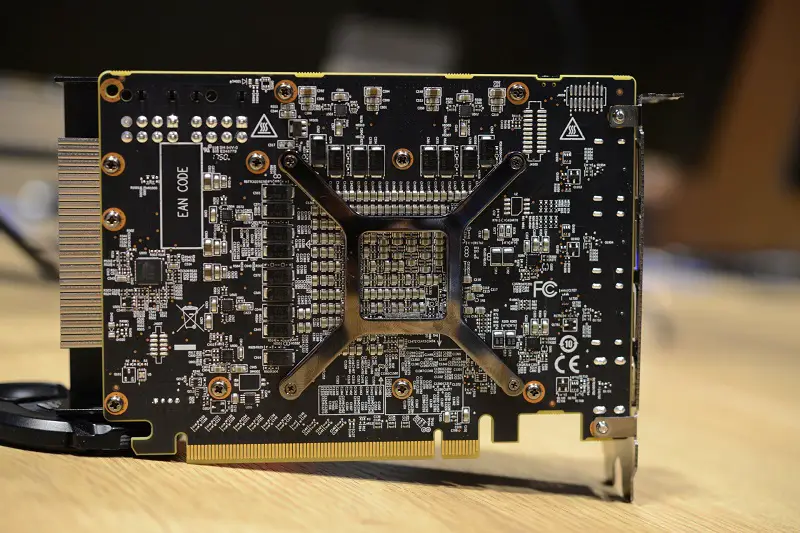 Related:- Asus announced AREZ Radeon GPUs