Xtremegaminerd.com is a participant in Amazon Associate Program and is supported by the readers. The qualifying purchase you make through our links may get us some commission and doesn't cost you an extra penny.
---
It is the year for PUBG, as it celebrates its first birthday anniversary by providing complimentary weapon skins to every player out there. And it is indeed hard to believe that  PlayerUnknown's Battlegrounds is one year old. The game when launched lit up like a forest fire which spread all over the world. And as the days went on we have seen many updates that came for improving the gameplay or fixing some bugs. A few days back they just released the mobile version of the game for free of cost and I have already experienced the same and to me, it's quite optimized for mobile.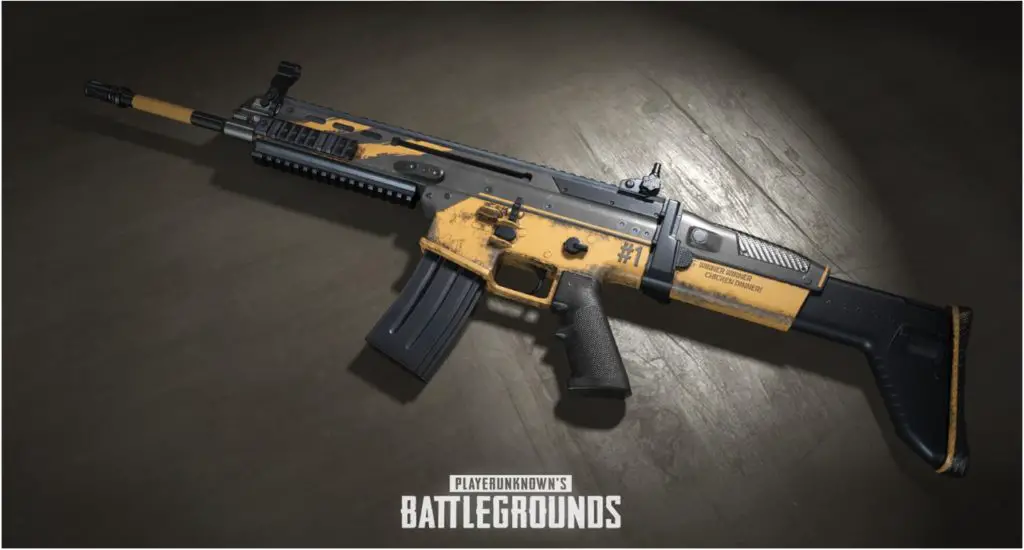 To the developers of the game, a lot of things have happened in the world of PUBG in the last year and on this 23 March 2017 they launched on Steam Early Access. They have travelled a long way starting from the pre-alpha and becoming the most played game of the current time. According to their dev's blog, they admitted they without the players this journey wouldn't be possible and to express their gratitude they are giving away a  SCAR-L skin to players and this will be available to anyone who log-in to the game till the May 1st week maintenance as per their post in twitter. The skin will neither be tradeable nor destructible.
PC players, the live server maintenance is now over and everyone can log in to get a free PUBG anniversary weapon skin: Year One – SCAR-L. Thank you for being with on this journey! Read more about the free weapon skin in our dev blog: https://t.co/4UeqO2TUtK pic.twitter.com/UPznDUqOyd

— PUBG Help (@PUBG_help) March 27, 2018
So those who haven't still decided whether to buy this game or not, try it as the game is a Battle Royale genre where a player wins the game if he is a last-man-standing. Players must fight to locate weapons and supplies in a massive 8×8 km open-world island.
The game can run on a normal PC having Intel Core i3 or AMD equivalent with 6gigs of RAM, along with a GTX 660 or AMD Radeon HD 7850 2GB and a good broadband connection.