Xtremegaminerd.com is a participant in Amazon Associate Program and is supported by the readers. The qualifying purchase you make through our links may get us some commission and doesn't cost you an extra penny.
---
We have been through a lot of open world survival games, but this time a unique one is coming for you which will hit the early access on Steam in the upcoming month. Raft started way back as a prototype on Itch.io and cheering support from the community, an Early Access version full of new features also including online multiplayer is coming to Steam on May 23rd, 2018.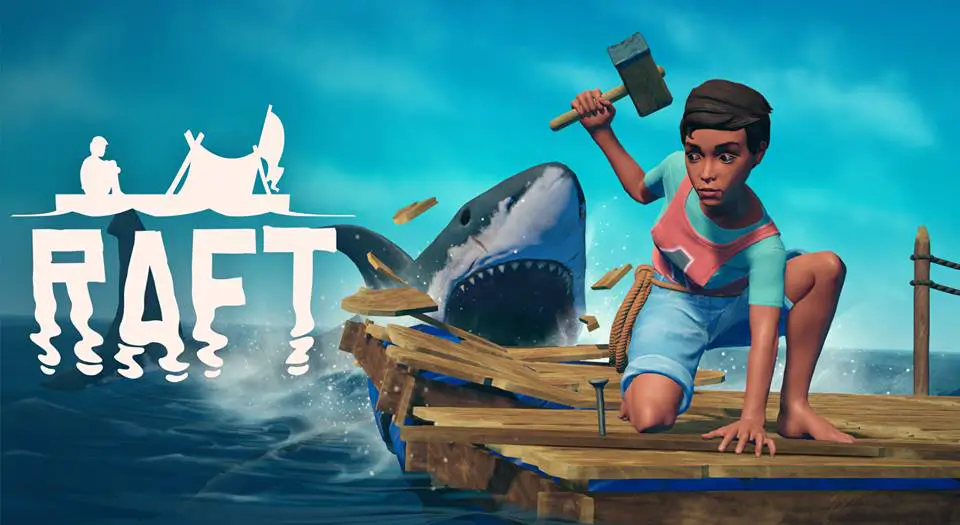 The game begins with players who after awakening find themselves lost on an endless ocean, with nothing to their name but a tiny raft and a plastic hook which is indeed a wicked strat for a game and your trusty hook is used to catch fish and to hoist debris from the water but the danger is not over yet as the deadliest creature of ocean "Sharks" still lives which can haunt you even in your dreams . You can use your scavenged materials to gradually expand your survival toolkit.
With a strong will to survive and thrive in the harsh condition, you'll eventually develop the means to farm and cook in order to tend to your basic needs and to build new items and side-by-side increasing the footprint of your raft into something resembling a floating fortress.
Raft was initially launched by Redbeet Interactive as a free prototype on itch.io way back in 2016, and regular updates turned the game for players to have a much richer experience. The last grand update was released at the start of 2017, and after that, it was confirmed by the devs that they are trying to release the game on Steam next year.
After the release of the new version of Steam this May it will feature an improved art style, explorable islands, reefs that can be scoured for goodies by diving beneath the waves. Moreover, there is an addition of online co-op multiplayer so you can share your nautical adventures with friends.
For more details about the game make sure you check out their Official Page.