Raijintek has made the Orcus Core RGB AIO available through Overclockers website. This cooler was seen in the Computex 2017 and now finally it is available. This is an AIO 240mm cooler having the radiator dimensions as 120 x 27 x 272 mm made up of aluminium fins as usual.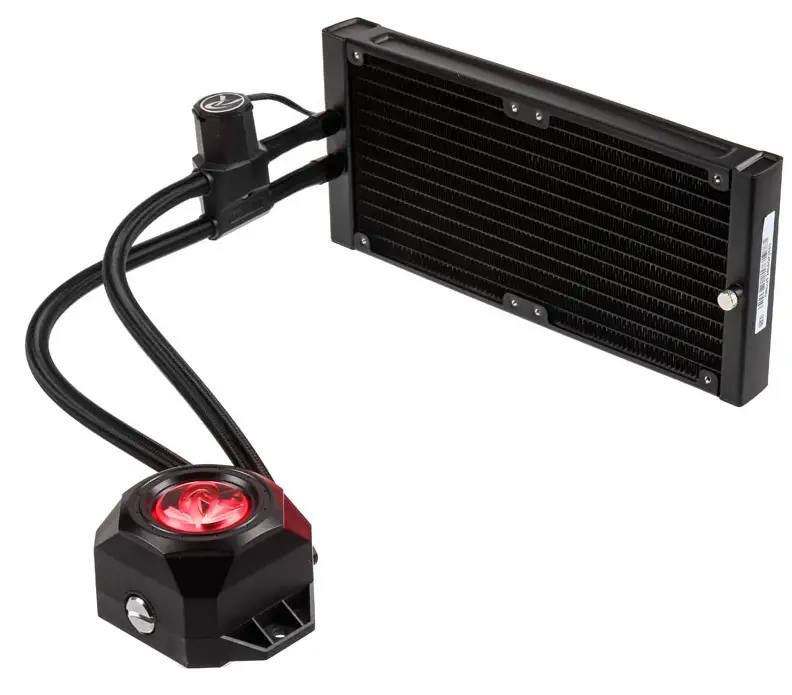 This cooler has three parts that can be clearly seen: The Radiator, Pump and the Block. Normally an AIO cooler has only two parts: Radiator and CPU block but now the pump has been made to operate outside the block which has decreased the block size a little bit.
Its pump is made up of ceramic bearings and has a flow volume of 66Litre/hour at max. The pump is said to generate maximum noise of 25dBA which is pretty quiet and the operates at a speed of 5000RPM.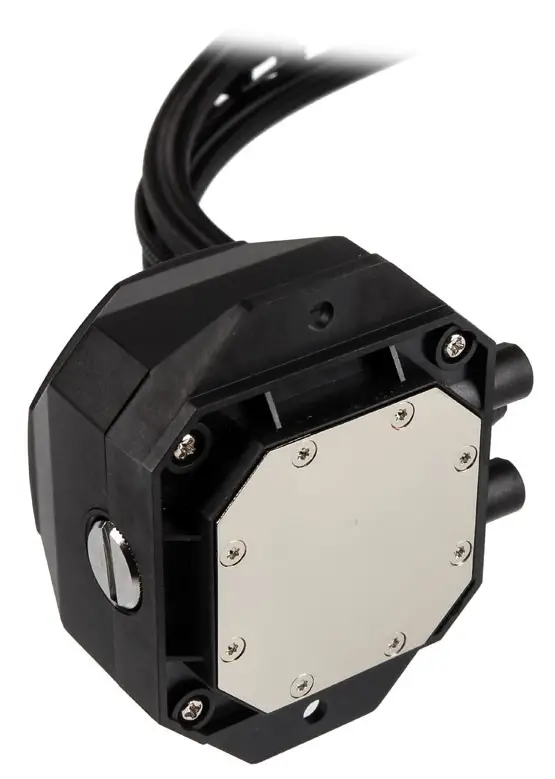 As for the block, it is compatible with the Intel Socket 775, 1150, 1151, 1155, 1156, 1366, 2011, 2066 as well as for AMD AM2(+), AM3(+), AM4 and FM2(+). So, you can install it pretty much on any motherboard. The base also has a screw from where it can supposedly open but I think that would void the warranty.
The block also features RGB lighting with the Raijintek LOGO on the top. For controlling the lighting effects, Raijintek is providing a remote control that has a few options for changing the colours and the brightness. But this cooler doesn't come with fans at £79.99. You have to purchase them separately which in my opinion is not a good thing. The fans may cost around $30 or more easily if you buy a good one and that will make the cost of the cooler well above $100.
But if you want a silent cooler with the pump outside and the RGB effects, then it's up to you.