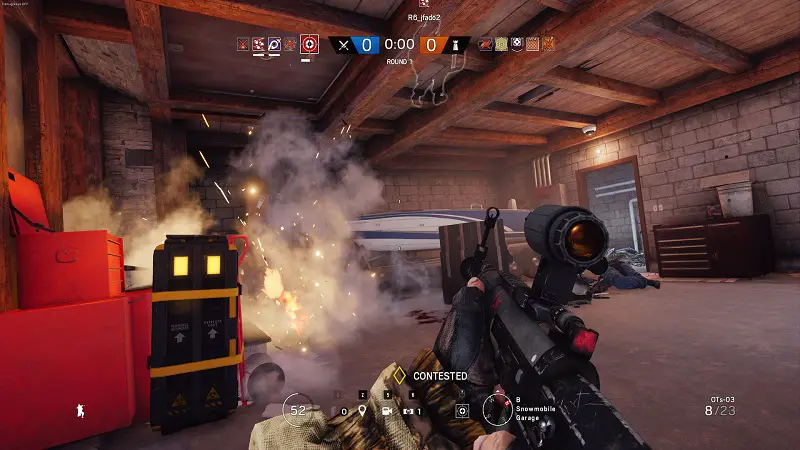 In the latest update, Ubisoft's Rainbox Six Siege is taking steps to remove hate speech which is rapidly widespread over the popular multiplayer shooter. In their latest update, they have implemented a new banning system which instantly bans players who use hate speech in the game.
According to their latest Code of Conduct, players who are identified using hate speech in-game will be incorporated with a ban which will be for thirty minutes for the very first time and if he/she repeats the same thing for the second time then a ban will be there for next two hours but if a player is detected for the third time consecutively  then a permanent ban will be imposed on that player and will be carried out with an investigation by Ubisoft. For more detailed information make sure to check out their website.
Using hate speech and toxicity in-game has recently grown to a much bigger extent these days especially in online multiplayer games and as we discussed earlier about this issue, back then it was decided that the ban would be imposed for 2, 7, 15 and permanent respectively but the final outcome as we are seeing here has changed a little and they have gone more strict in this matter. To get more details about our earlier post make sure to check this one out.
According to a Twitter post, the devs will be keeping a close eye on the newly implemented banning system and will make changes as per their requirement. The new ban system appears to be a fully automated one which will identify the words offensive which depends on Ubisoft who has marked words like that.
No system is perfect, but it is working as intended in a majority of the cases we've been seeing.
This is not our final update for dealing with toxicity — we will continue to observe and make changes and expansions as needed.

— Rainbow Six Siege (@Rainbow6Game) July 16, 2018
This kind of approach is necessary to cope up with the current ongoing situation and we would like to see more games taking this kind of approach in future.