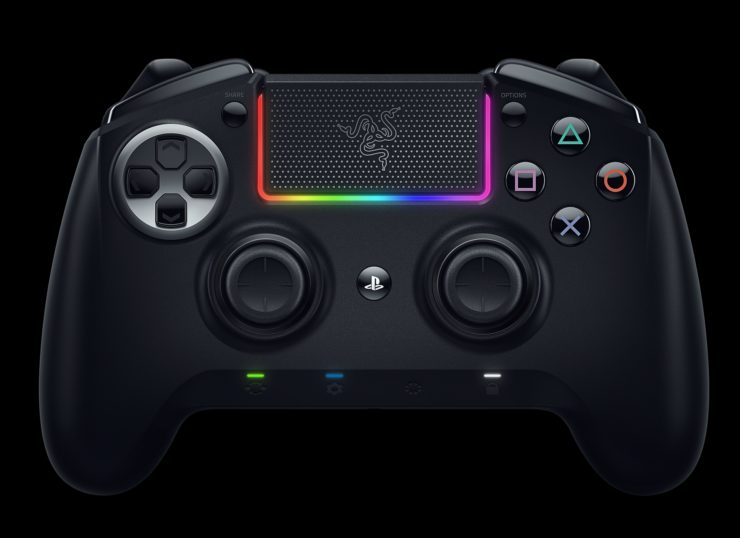 Razer introduced its new two Raiju controllers (the Ultimate, and the Tournament Edition) and Thresher, all for PlayStation4, at Gamescom 2018. As to what the Razor Co-founder and CEO said, the company's new Razer Raiju Ultimate and Tournament Edition answer the call for the next generation PS4 hardware by unlocking a new platform and exploring the Song audio.
All the three new Razer's products are available on Razer.com and they are expected to be available on the global market before August runs out. The Razer Raiju Ultimate, Razer Raiju Tournament Edition, and Razer Raiju Thresher cost $199.99, $149.99, and $129.99 respectively. Taking each product with its uniqueness and specification, a potential customer should know what the company brings to the table.
Related:- Best PC controllers
The Razer Raiju Ultimate PS4 controller adapts to all gamers, and it supports both wireless and wired connection mode, numerous options for customization, and upgraded ergonomics. The Ultimate PS4 controller provides three means of connection, and the first is through the switch located at the rear side to wire with the PlayStation4, the Bluetooth, and the USB and PC Bluetooth modes.
Advanced customizations are easily enabled by a dedicated new mobile application. It is armed with multi-functioning buttons that create over 500 customized portrays to meet many playstyles of most gaming genres. Razer Chroma helps to power the lightning, and its thumbstick can be adjusted by a gamer to make a greater headshot or control speedy response. The Raiju Tournament Edition also focuses on similar features as wireless and wired connectivity, an ergonomic design and but seamless accessibility. That places it at an edge when it comes to competition.
Razer provides gamers with the most reliable headset on the global market. The Razer Thresher for PlayStation4 answers the listening mode by allowing users to chose between a wireless 2.4 GHz connection, that can work for 16 hours from a charge with disconnection, and wired 3.5 mm connection. The wireless ranges to a reach of 40 feet. It is armed with large leatherette ear cushions of 50 mm driver ear cup that provides from12 Hz to 28000 Hz wide frequency range. What do you have to comment on Razer's new PS4 controllers and headset?