Xtremegaminerd.com is supported by the readers. The purchase you make through our links may get us some commission and doesn't cost you an extra penny.
---
Red Master Guerrilla developed by THQ was a big hit when it first launched way back in 2009, and now the publisher bringing back Red Faction: Guerrilla Re-Mastered which will feature updated graphics with improved lighting, shading, post-processing effects, and support for 4K resolutions. Moreover, they also announced that those gamers who had earlier bought the original game will get a free copy of the remastered edition.
"Still playing games on a crappy monitor? Check out the list of Best monitors to get a good one for you"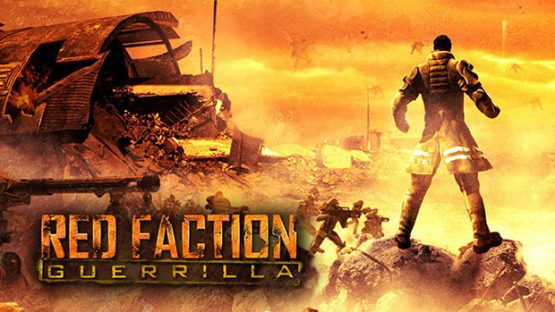 The game was set 50 years after the climactic events of the original Red Faction, Red Faction: Guerrilla allows players to take the role of an insurgent fighter as they battle for liberation from the oppressive Earth Defense Force. The game re-defines the limits of destruction-based game-play where you can destroy pretty much everything you come across, including full-sized structures with a huge open-world, fast-paced guerrilla-style combat, and true physics-based destruction.
The features of the original game were:
You as a player can decide who, when, where and how to battle utilizing the guerrilla tactics you can launch attacks based on your own style
You can pretty much destroy anything and use them to your tactical advantage, setting ambushes or chain reaction explosions to attack enemy strongholds and permanently modify the game environment.
You will need to carve your path through an ever-changing landscape as you improvise your combat tactics – mixing gameplay styles, vehicles, weapons and explosives to defeat the EDF.
The game is set in a Si-Fi mode where you can explore the vast Mars.
One cant hide from the guerrilla warfare skills that you will possess to the test in a variety of highly destructive multiplayer combat modes.
Though there was no official schedule announcement made from THQ Nordic, but in upcoming days we might be able to get some info about it. So till then, fans need to wait and have their patience.