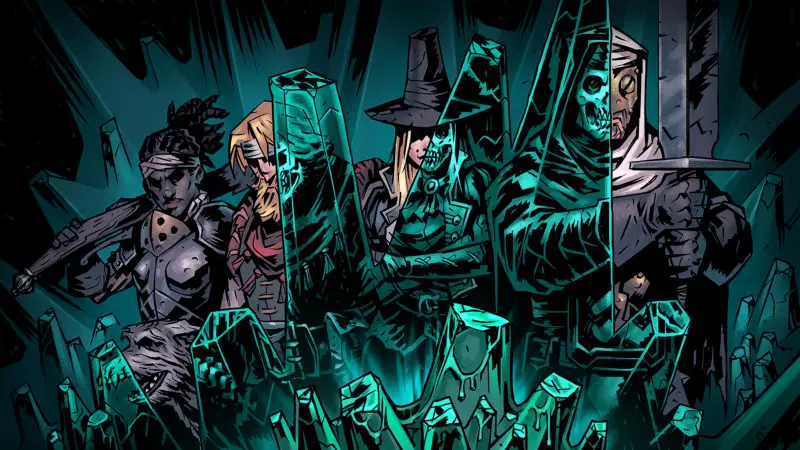 Darkest Dungeon developed and published by Red Hook Studios is a challenging gothic roguelike turn-based RPG game which is about the psychological stresses of adventuring. As a player, you will need to Recruit, train, and lead a team of fallacious heroes against unimaginable horrors, stress, famine, disease, and the ever-advancing darkness. A while back, we came to know the developers has scheduled the launch date of their upcoming DLC for the game which turns out to be 19th June 2018.
The upcoming DLC is named as "The Color of Madness" begins with an Alien life filled comet that crash-landed into the Miller's farm which is located on the outskirts of the Hamlet. The inhabitants of the area who had witnessed the comet's arrival had gone blind and moreover, no one heard about anything from the farm for more than 14 long days.
The DLC along with the sad story marks the introduction of the new region known as The Farmstead. And the inhabitants of the farm signifies the arrival of new enemy faction, and it also brings a new game mode which offers you with wave-based Endless Quest. You will also face strong enemies in your path and the Bosses include The Miller, the alien creature along with the comet itself and other people of the local area are turned into monstrous characters and will serve as your enemies. The Color of Madness also brings with it four new District buildings, while the Jeweler now trades for comet shards instead of gold and the entire region is filled with new collectable Curios.
Looking at its storyline it can be said that a whole new adventure lies ahead and if you want to get the DLC, head over to Steam Store page. However, you will need to wait until June 19 to be able to buy the DLC.