Xtremegaminerd.com is a participant in Amazon Associate Program and is supported by the readers. The qualifying purchase you make through our links may get us some commission and doesn't cost you an extra penny.
---
We have discussed this many times even when summing up a roundup of last year cases and the one thing we as well as some other reviewers tried to avoid the most is the ongoing trend of RGB. There should be some low ambience which should be enough to illuminate your interior and that's the only thing that looks truly unique and beautiful.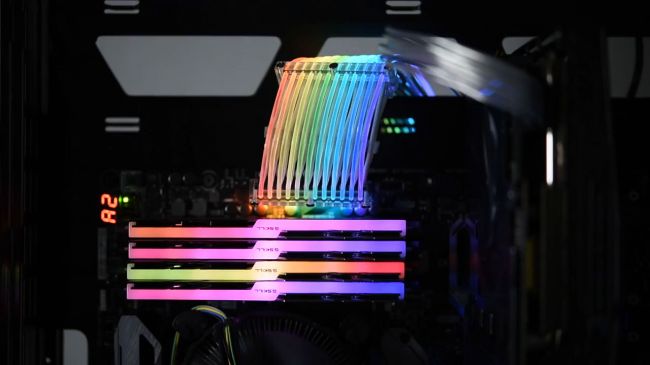 Too much of everything spoils the beauty of that particular thing. So there should be an equilibrium. Last week I came around an SSD which now comes with Addressable RGB and then I thought that the RGB trend has now come to a stop as there's nothing left to illuminate inside your case. But, today after going through peripherals I was shocked to see that Li Lian has now made a PSU cable RGB. It's a power supply extension cable that lights up like everything else on the market. This just keeps getting more and more awesome. According to the opinion of Li Lian, the traditional PSU cables becomes dull with the passage of time and Sleeved Cable was nice but they want to revolutionize the cable market by bringing this Strimer Cable LED.
"Want more RGB? Try these RGB RAM"
The Strimer can be plugged into an addressable motherboard header and the built-in program controls allow you to control and customize the cable's lighting, with 10 built-in lighting options. And after hearing this I really doubt, if anything is left at all which doesn't come with RGB???
However, if you are an RGB lover then you can get your hands on this but you do need to wait a bit as when it will be available is not known yet and the same goes with the price also.