Xtremegaminerd.com is supported by the readers. The purchase you make through our links may get us some commission and doesn't cost you an extra penny.
---
On the 6 February, ROCCAT released their new Khan AIMO 7.1 gaming headset, a high-end product featuring RGB lighting, a comfortable design and a built-in sound card. With the AIMO illumination series, the premium headset is supposed to be a huge step up from the critically acclaimed analogue Khan Pro. It has been a while since the last release of a digital surround-sound gaming headset from ROCCAT.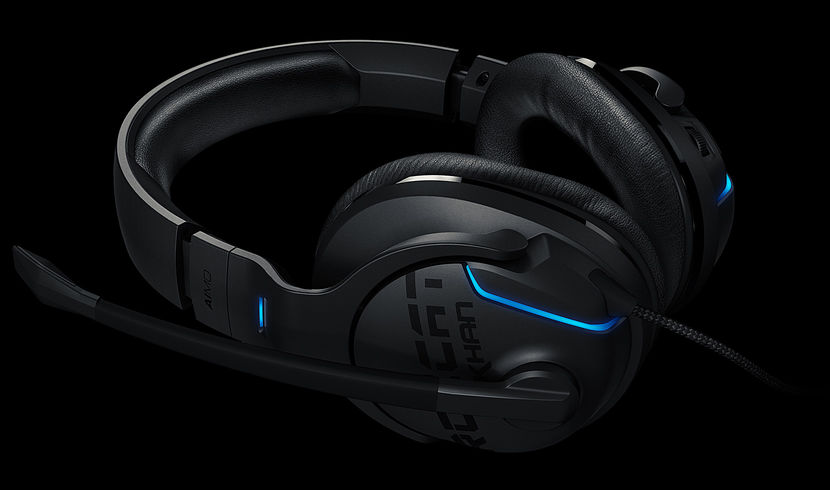 The Kave XTD 5.1 that was released in 2014 actually had multiple speakers, two on each ear and four in total but multi-channel headsets don't usually contain multiple speakers. Headsets like that receive multichannel analogue input which is downmixed internally, however, the Khan AIMO re-processes the multichannel sound with an internal sound card.
The Khan AIMO includes an integrated sound card capable of providing clear sound up to 24-bit at 96KHz. When paired with the high-end driver units, it offers amazing virtual 7.1 surround sound, giving you the edge to winning games. If wanted, the virtual surround sound can be disabled by users since the Khan AIMO functions as an excellent stereo headset as well. Tough materials like the stainless-steel sliders ensure durability and a long lifespan yet it is also exceptionally light at only 275 grams. Earcups out of memory foam with soft headband padding, it is perfectly comfortable for extended gaming sessions with your teammates.
You can't win in a game if your network lags too much. Get the Best Gaming Router to defeat your enemies
The Khan AIMO is completely compatible with Swarm. The ROCCAT driver system allows the user to customize their own stylish AIMO RGB lighting effects. It has it all, rich audio quality with virtual surround and great comfort for extended gaming periods.
The headset will be soon available in all major retail and online outlets at a competitive price of $119.99.
Specifications
Measured Frequency response: 10 – 40000Hz
Impedance: 32Ω
Max. SPL at 1kHz: 99dB
Microphone
Measured Frequency response: 100 – 10000Hz
THD% @ 1kHz: 2%
Sensitivity at 1kHz: -40dB
Signal-to-noise ratio: 60dB
Impedance: 2.2kΩ