Yesterday Nvidia tweeted about the 'Ultimate Countdown' and updated their official website where it says "21 days. 21 years…" as 31st August marks the 21st anniversary of the first-ever Nvidia graphics card- The GeForce 256.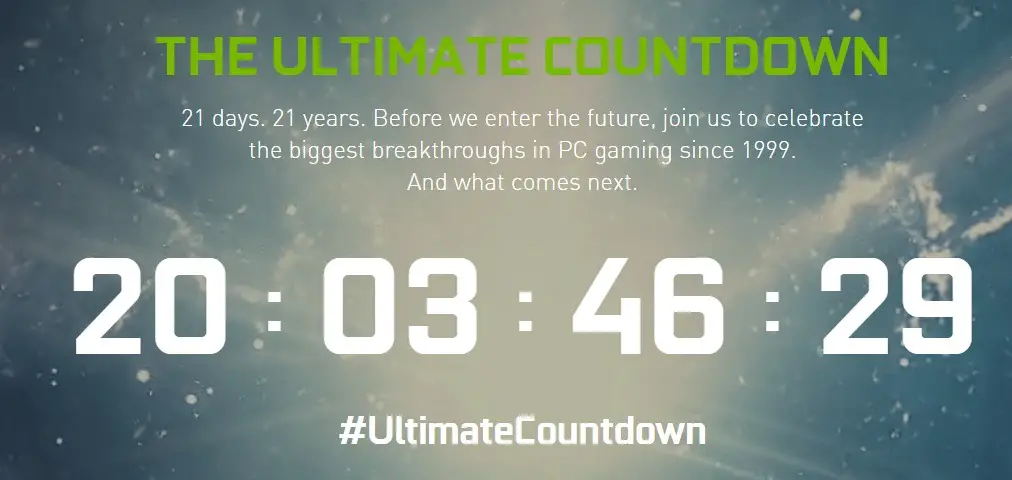 From today only 20 days are left before Nvidia is going to announce its RTX 30 series graphics cards which were before assumed to be announced on 9th September. However, there are news that the graphics cards will be available from 9th September only but the good news is that some custom cooled RTX 30 series graphics cards will be available for purchase simultaneously or a little after the launch of Founders Edition GPUs.
This news came from Tweaktown where Anthony Garreffa says that he got informed from a source that the AIB cards will be available at the same time or some days later in September itself. This means that you don't have to wait long for checking out the reviews done by techs on how these custom boards will perform as compared to the Founders editions.
Remember that we will be going to have very beastly GPUs this time that we never had till today that includes a 24GB VRAM edition of the RTX 3080 Ti/3090 and performance that is almost 50% more than that of RTX 2080 Ti.
More for you:- What we know about RTX 30 series graphics cards till now