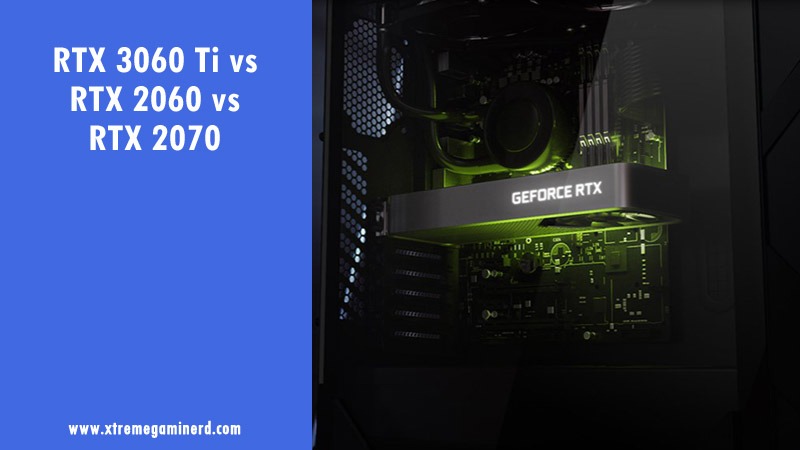 Back in 2020, Nvidia introduced us to its latest offering the RTX 3K series where it introduced three new cards the namely the RTX 3090, the RTX 3080, the RTX 3070, and recently they introduced the smallest sibling, the RTX 3060. The entire RTX series comes with NVIDIA's 2nd gen RTX architecture: Ampere along with new RT Cores, Tensor Cores, and streaming multiprocessors for the most realistic ray-traced graphics and cutting-edge AI features.
The 2nd Ampere architecture features the 2nd gen RT Cores, 3rd gen Tensor Cores that can give 2x more performance throughput. It also includes the DLSS AI ACCELERATION that is capable of boosting frame rates with uncompromised image quality using the dedicated AI processing Tensor Cores.
Now the big question if you are having an RTX 2060 or RTX 2070, is it worth investing in the upgrade, or should you pick RTX 2060 or the RTX 2070 when you have a better option available at your disposal? Well, we have tried to provide the best possible answer to this topic and we think it will help you to ease the confusion that you might be having. However, before comparing them, it should be good to have a closer look at these three cards to analyze their key references.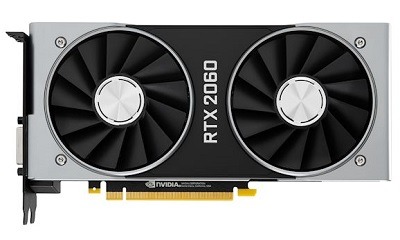 Architecture- Turing 6GB GDDR6 VRAM 1920
---
The RTX 2060 is the smallest sibling in the RTX 2000 series featuring quite remarkable performance when it was initially released. It was developed on Nvidia's 1st gen RTX architecture: Turing and it features AI-enhanced graphics and real-time ray tracing capable of delivering real-time gaming experiences. In terms of specification, the RTX 2060 offers 1920 CUDA cores and 336GB/s of GDRR6 memory bandwidth and is quite capable of delivering 100+ FPS on most of the AAA games at 1080p resolution.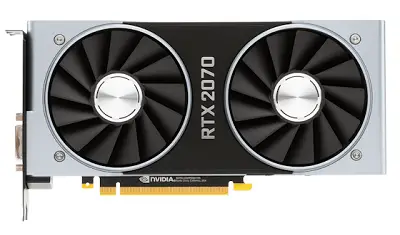 Architecture- Turing 8GB GDDR6 VRAM 2304
---
The RTX was released at the same time when Nvidia introduced the RTX 2080 back in 2018. The RTX 2070 is also a 1st gen RTX card developed on Turing architecture. It features 2304 CUDA cores, a base/boost clock of 1410/1620 MHz, 8GB of GDRR6 memory, and a memory bandwidth of 448GB/s. The RTX 2070 is quite capable of performing well in any games at 1440p resolutions.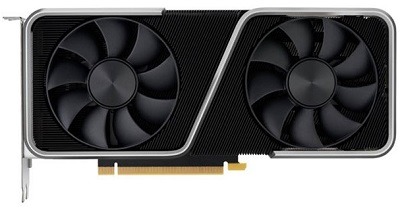 Architecture- Ampere 8GB GDDR6 VRAM 4864
---
The RTX 3060 is the latest card that is added by Nvidia to their 3000 series GPUs. It is developed using Nvidia's latest architecture: Ampere that offers improved performance over the old Turing based GPUs. The 3060 Ti features 4,864 CUDA cores, 152 Tensor cores, it has a boost clock of 1.67 GHz, 8 GB of memory, and comes with a TPD of just 200W.
Key Differences
The Nvidia RTX 3060 being the latest card and also bringing new features and upgraded technologies will be having the most upper hand both in terms of performance and price when compared with that of the RTX 2060 or the RTX 2070. In terms of performance, the RTX 3060Ti out-performs the RTX 2060 in most cases by 50%1)https://www.youtube.com/watch?v=0Uz7ZeahbcM and the RTX 2070 by 10% but on a few titles, it goes beyond2)https://www.youtube.com/watch?v=-RVyfbWVAyg.
Therefore depending on the resolution and the graphics settings, you might get a variable result when compared with the RTX 2070. Also having DLSS on the RTX 3060Ti can outperform even the RTX 2080 quite a number of games.
Now in terms of price, it offers quite a value for money when compared with that of the RTX 2070 but if you are lucky enough to get the RTX 3060Ti in the said MRP. But if you are comparing it with the RTX 2060, it will totally depend on what kind of performance you are seeking out of the RTX 3060. Few RTX 2060 cards are quite top-notch performers like the RTX 2060 KO.
To buy RTX 3060 Ti or not
Therefore, what should you do? And to answer that particular question honestly, it is hard to say as there is no direct competitor to the RTX 3060Ti making it giving a fair advantage. But the important factor that plays role in this comparison is the area where you will be using this card. If you are looking to play games without worrying about the Ray tracing feature along and higher resolution like 4K then investing in the RTX 3060Ti is not going to be a good decision. But you are specifically looking for the ray tracing performance then you can definitely go for the RTX 3060Ti.
Also, if you are already having an RTX 2070 or RTX 2060 then jumping directly at the RTX 3060Ti is not a good option from the performance point. Furthermore, due to the high demands, it is hard to find an RTX 3060Ti at the default MRP and it is advisable to wait for few more months till the price falls a bit or a competitor is available in the market to analyze the performance in a balanced way.
Wrapping it up
As we discussed earlier, jumping instantly at the RTX 3060Ti is not advisable and the facts for that are already discussed above. Furthermore, if you are already having an RTX 2070 or RTX 2080, then changing it to RTX 3060Ti instantly just because it is new is not a profitable investment.