Gaming Builds
My Personal build update and Ryzen 1700X benchmarks
Xtremegaminerd.com is a participant in Amazon Associate Program and is supported by the readers. The qualifying purchase you make through our links may get us some commission and doesn't cost you an extra penny.
---
I pre-ordered the Ryzen 1700X before it's launch so that I could use a 8 core 16 thread processor for video editing and making my system much more powerful for multitasking. But it was painful to build the following rig because of so many issues. Well, I used almost the same parts from my older build into this new build except for some new components like CPU, motherboard, new CPU cooler, and case.
The system now consists of following parts:-
CPU: Ryzen 7 1700X: Check Amazon Price
Motherboard: Gigabyte GA-AX370 Gaming 5: Check Amazon Price
Ram: Gskill 16gb ddr4 3200Mhz: Check Amazon Price
Graphics Card: Zotac GTX 1060 6gb amp: Check Amazon Price
CPU cooler: Cooler Master Master liquid 240: Check Amazon Price(stock fans swapped with the Thermaltake Ring Red LED fans: Check Amazon Price)
Power supply: Antec Edge 750 watts 80+ Gold: Check Amazon Price
Storage:1x 1Tb WD HDD: Check 1tb WD Amazon Price, 1x 500Gb WD HDD, Crucial MX300 525gb SSD: Check Crucial SSD Amazon Price
Expansion cards:1x Tp-link N300 dual band PCI wifi card: Check Amazon Price
Case: Corsair Crystal 570X: Check Amazon Price
Additional fans:1x 120mm Corsair AF series Blue led fan: Check Amazon Price at the rear.
I will talk about the issue later but the following are some random pics I took of my new rig:-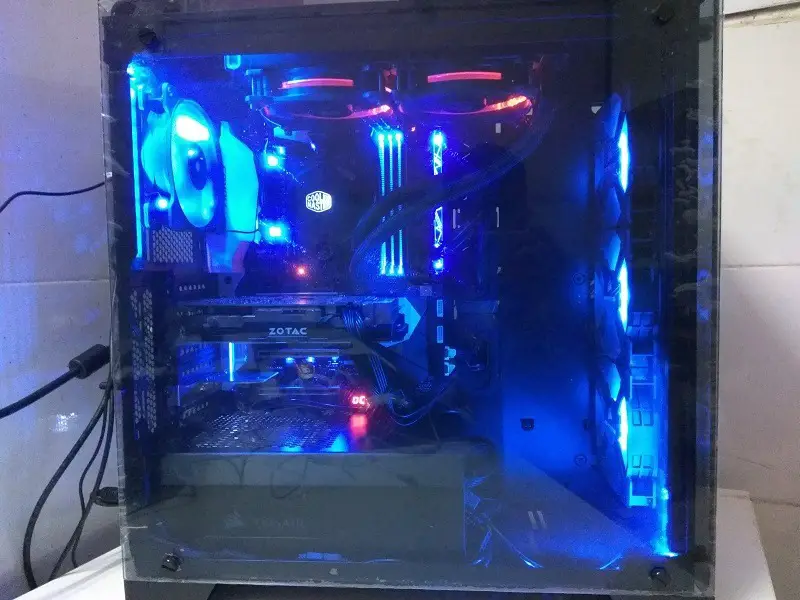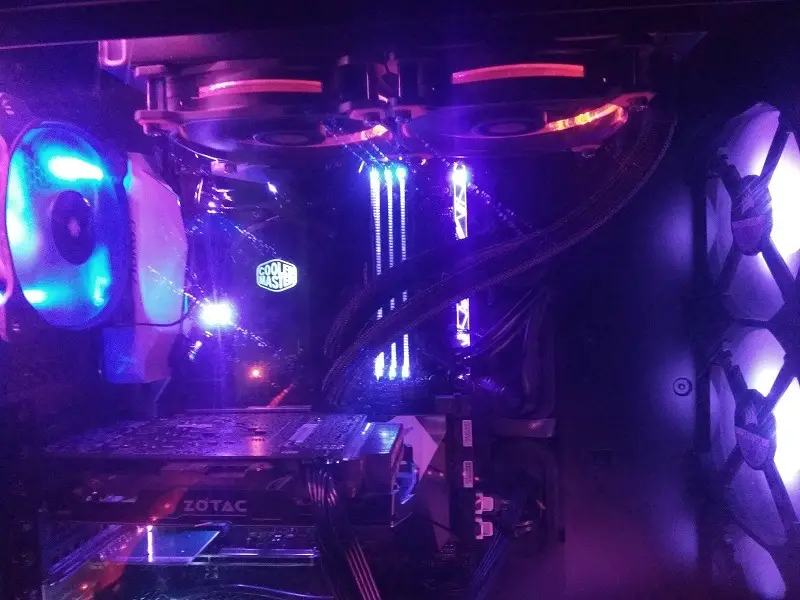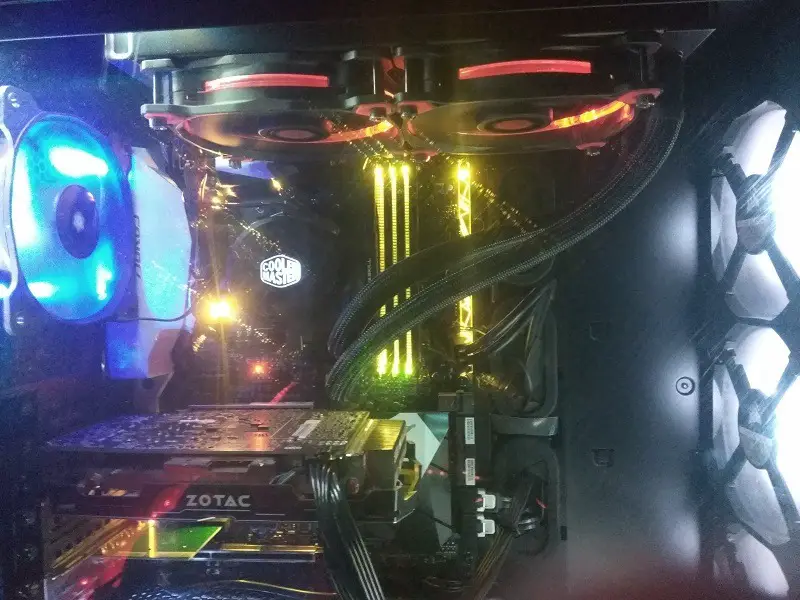 I am very much happy that finally, I got one of the best-looking cases and combined it with some RGB components. To me personally, it's looking great and there are few more things I need to replace maybe in the future. One of them is GTX 1060 which is not a good match for a Ryzen 1700X and that too on a triple 1080p monitor setup which I am going to use for some games. I need a GTX 1080 ti which I am planning to buy in a month or two. The second thing I may change is the rear fan which has a fixed blue LED and I can't match it with the whole system colour theme except when I make everything blue.
Now let me explain what happened before I show you benchmarks because there is a possibility that you may get stuck on this issue if you buy a Ryzen processor.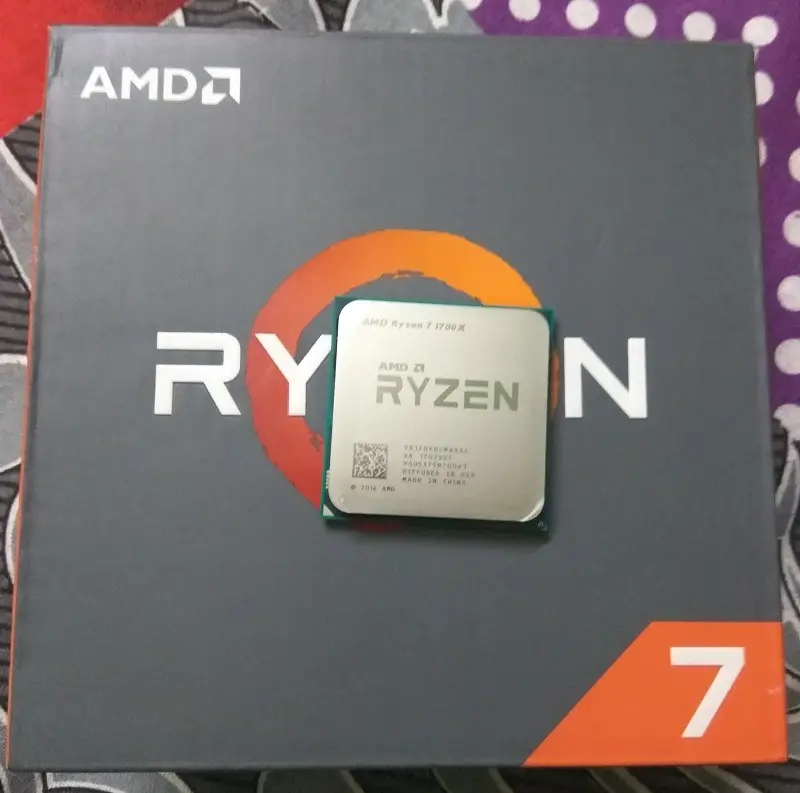 The biggest problem is the compatibility of CPU coolers. There are a lot of air CPU coolers which are compatible with the AM4 sockets but there are very few Liquid CPU coolers which are compatible with the AM4 socket right now. The first issue was to install a CPU cooler on it. I tried to mod the AM3 clips of the Deepcool Captain 240 white and was successful in installing the cooler but the screws were a little tilted which didn't make perfect contact. Although it was tight and the idle temperature was 40-degree Celsius but there rose a weird issue.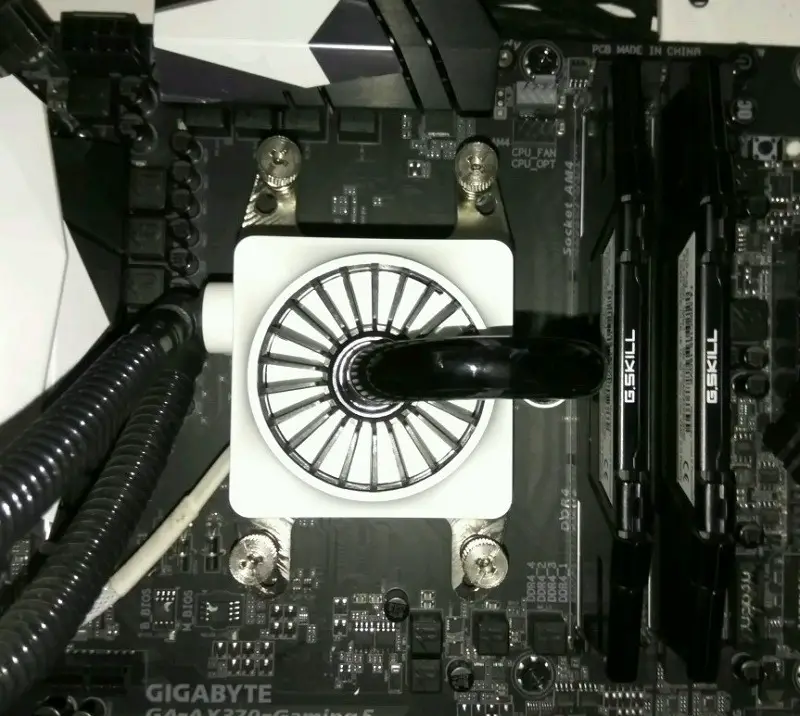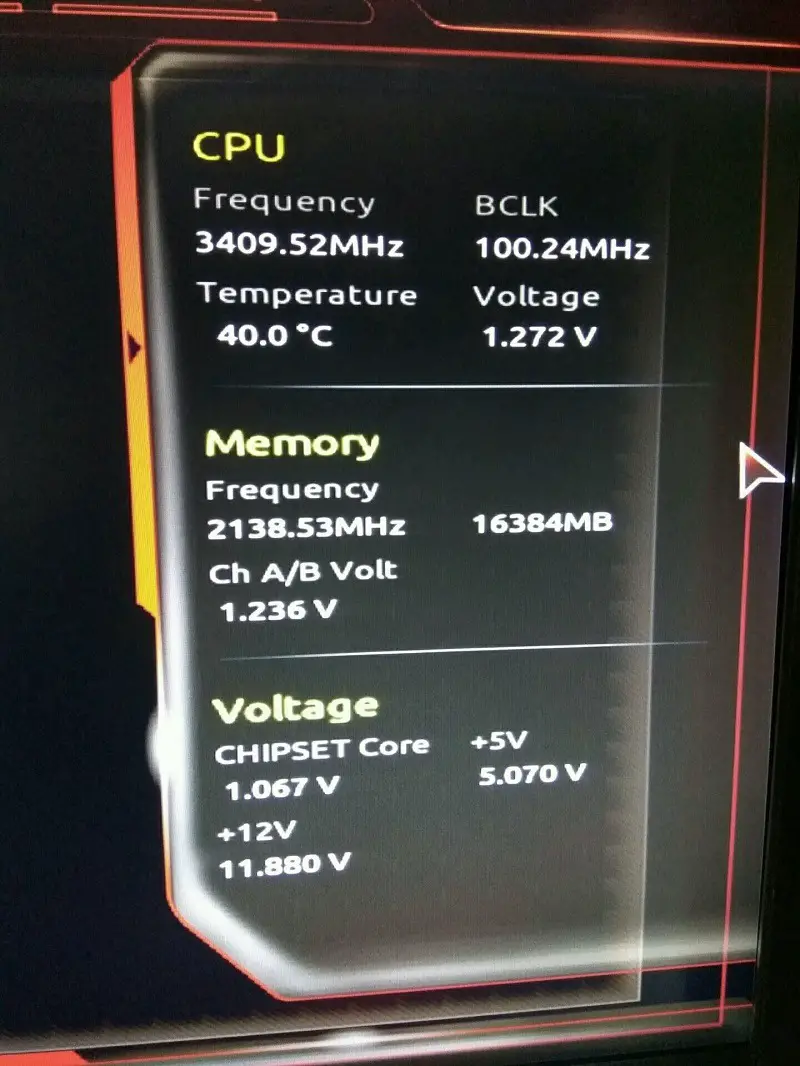 The first issue was that the windows 7 installed on my SSD wasn't loading and I wasn't able to install it. So, I was forced to install the Windows 10. Secondly, when the windows installed, I was facing frequent freezes at random moments. So I had to restart the system again and again.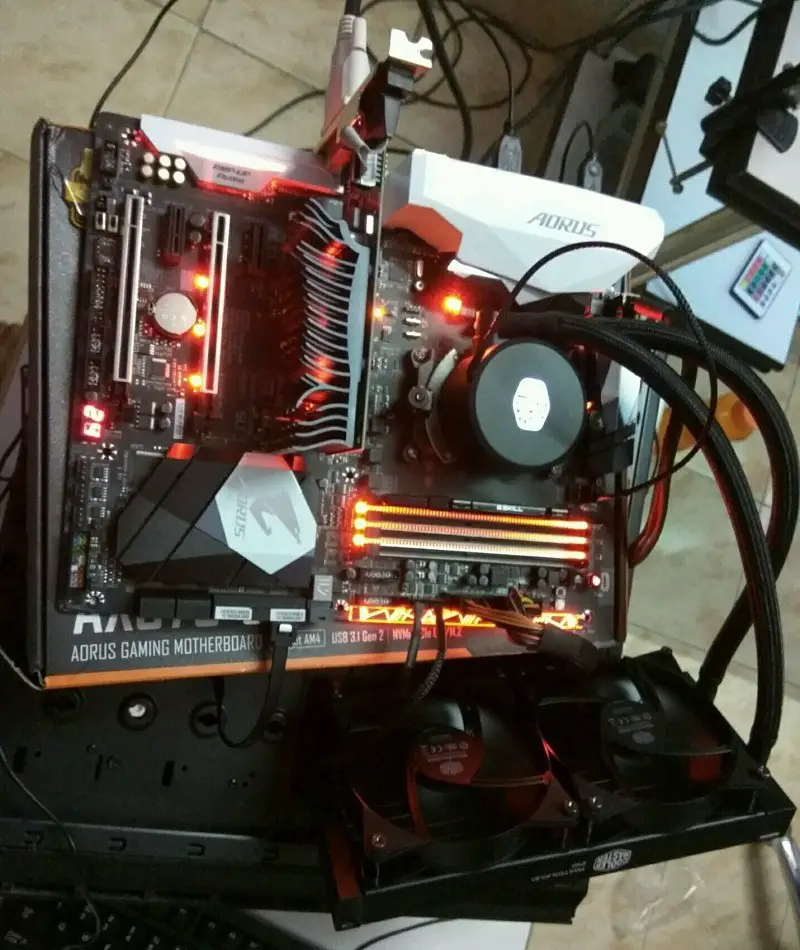 Then I took out my components from the case and started the troubleshooting by searching on the forums. I wasn't able to find the exact issue. I ordered two coolers to check if the temperature wasn't the real problem. In bios, the idle temperature when I was using the Deepcool cooler was 60-degree which I read on some tech sites was not the real temperature. AMD claimed that the real temperature is 20-degrees less. But I still ordered two more coolers: – One was a simple Deepcool Gammaxx 300 and one was Cooler Master Master liquid 240. Both are AM4 compatible.
But when I installed the Deepcool Gammaxx, the idle temperature went to 70 degrees from 40 which was alarming and that was due to the improper covering of the CPU by the metal plate of cooler. Its surface is small for covering the whole CPU. So, now I installed the MasterLiquid 240 and it was reporting 50 degrees which are supposed to be 30 degrees in actual.
I updated the bios to F5D to see if it will make any difference. But the windows was still freezing. I then asked Gigabyte the issue and they provided me with another bios-F5E which is not present on the official motherboard page. I installed it but the problem still persisted. Although the bios were not reporting the correct temperature.
I started to look carefully in the bios on how the CPU clock was doing. It was sometimes jumping to 4.7Ghz and taking more than 1.5V. I was shocked because that was something weird I never saw in any benchmarks or in any Ryzen videos on youtube. So, I manually adjusted the voltage to around 1.31V and core clock to fixed 3.4Ghz. Now it was running fine. But Windows 10 was still freezing. I became upset but there was the last option which I didn't think of doing.
And that was updating the windows 10 to 1607 version. As I installed it from a USB, it was just a very old version but I updated it and didn't touch anything on the system till it fully got updated. And that removed the problem of freezing completely. So, this was the issue which I faced and I addressed it to you so that if you somehow get caught in this, you will be able to use this article to troubleshoot the problem.
Now time for benchmarks. I tested it in few applications and compared it with my i5 6600K in gaming too see if 1700X is really something that can replace the Intel processors. Geforce driver was 378.66 in both the cases and to make it fairer I made the i5 6600K run on base clock @3.5Ghz just as 1700X @3.4Ghz. The memory was also clocked at 2133Mhz for fair competition because I was having issues in overclocking the memory to more than 2666Mhz.
Benchmarks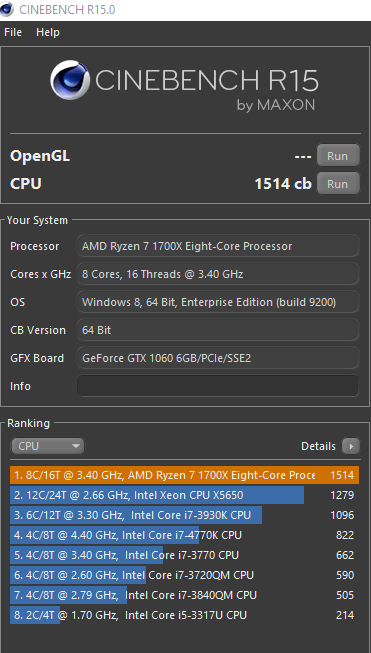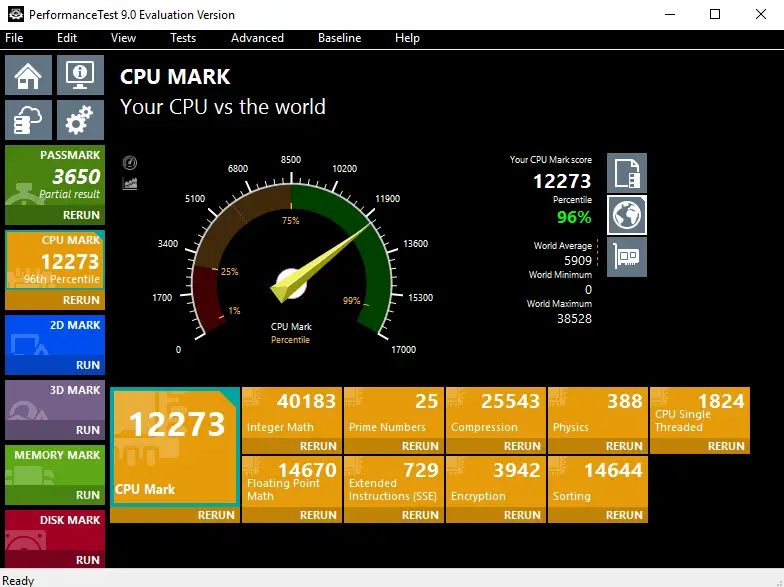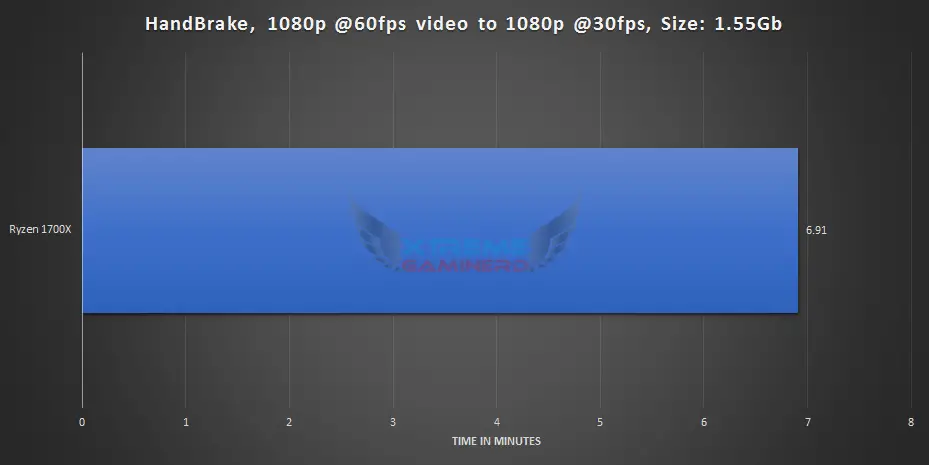 Games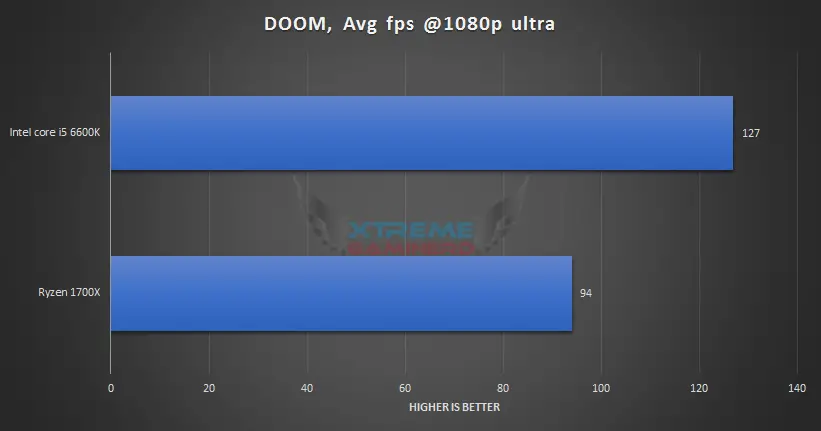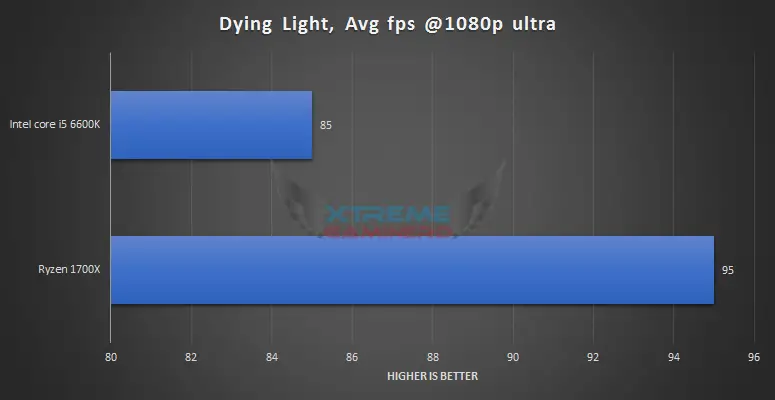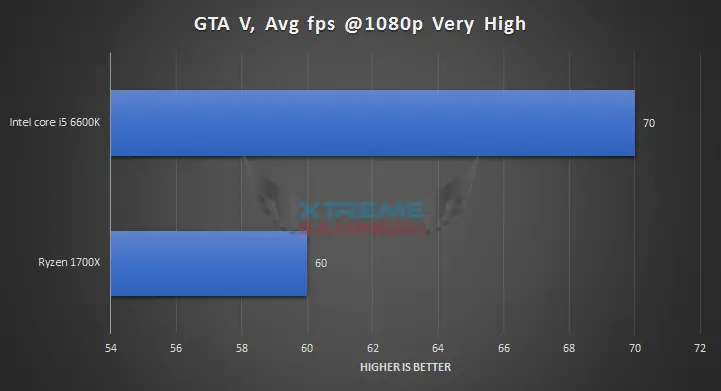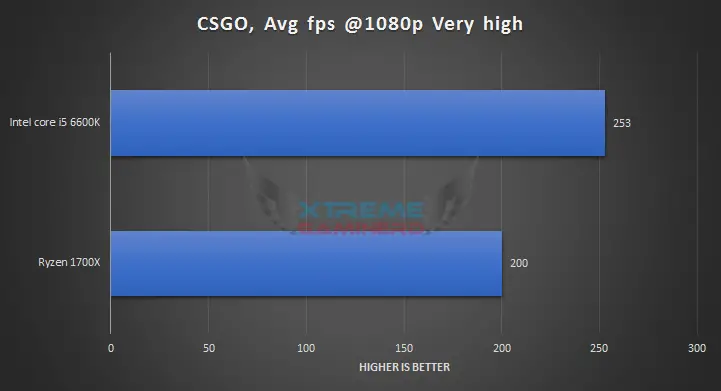 Conclusion
The Ryzen 1700X is a very good multi-tasking processor which outperforms every Intel processor at its price range in every rendering and video encoding application. However, in gaming, it can't even beat the i5 6600K. Then you can expect i5 7600K to beat it even more easily. But still gaming, in my opinion, is fine. Maybe the CPU isn't able to utilise all of the GPU power.
The second thing which AMD should fix is the compatibility of higher frequency Ram. The overclocking of ram is a pain. Overclocking of Ram from 2133Mhz to 2666Mhz was difficult as the system restarts like 5,6 times before applying the overclock. So you can imagine how much difficult will it be for it to reach 3200Mhz.
When I tested the games with 2666Mhz Ram, the performance difference was negligible. I don't know how many people are getting some boost in games. Maybe it's because I have fixed the core clock of the processor to like 3.4Ghz-3.5Ghz. But if I combine it with a powerful graphics card like a GTX 1080 or 1080 TI, it will outperform i5's at 4K.
The operation of this processor is much faster. When I switch tabs of chrome or switch from Games to desktop or vice versa, it takes almost no time and doesn't even tend to hang when I run applications like Heavyload to put 100% load on it at the same while browsing or doing other stuff. The i5 6600K used to hang when I used to put that chip at 100% load while surfing or doing basic works. So, In my opinion, it's much faster operation wise and is also fine for gaming.
What are your thoughts on Ryzen processors? Are you planning to buy one? or will you still go with i5's?