Xtremegaminerd.com is a participant in Amazon Associate Program and is supported by the readers. The qualifying purchase you make through our links may get us some commission and doesn't cost you an extra penny.
---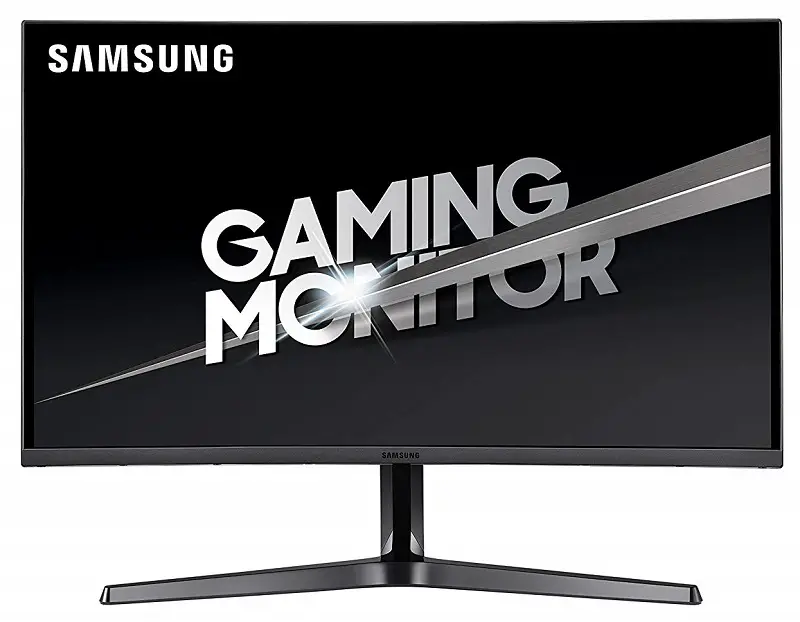 Samsung introduced its pair of curved cheap gaming monitors at Gamescom. As to what the Executive Vice President of Visual Display Business at Samsung Electronics, Seog-gi Kim, said, the company made the gaming laptops very affordable because of the current high demand for such products, thereby making them thrive on the market. He also added that the company aims to increase some gaming features like 144 Hz and high WQHD.
The company believes their customers will appreciate the movement. However, for the company to have gone this course, customers should know that it is at the expense of high-end features. The gaming monitors are the pair: 27" model (C27JG5), and a 32" inch (C32JG5). Both monitors do not support G-Sync, FreeSync, or HDR.
The monitors come with 2560×1440 resolution, 144 Hz refresh rate and 4ms response time. Each monitor features a curved VA panel with 178-degree viewing angles (horizontal&vertical), the contrast ratio is higher than 3000:1, and the brightness is claimed to be at 300 nits.
At Gamescom, Samsung did not unveil the price of the gaming monitors. However, customers claim they are ready for preorder on the Amazon United Kingdom, at £309.99 for the 27" version and £359.99 for the 32" version. The prices should be approximately Rs. 25160 for the 27" version and Rs. 29220 for the 32" version here in India, but it is yet to be made available.
What do you have to comment on Samsung's new gaming monitors and their possible prices? But before you do that, realize that the Samsung may release the new gaming monitors at prices different from those on Amazon, just as the case of the 27" ASUS MG279Q.