Samsung recently announced that it has already started production of GDDR6 memory which will be much faster than the previous gen GDDR5. According to the Jinman Han who is a senior vice president of Memory Product Planning & Application Engineering at Samsung Electronics, "
Beginning with this early production of the industry's first 16Gb GDDR6, we will offer a comprehensive graphics DRAM line-up, with the highest performance and densities, in a very timely manner" and added "By introducing next-generation GDDR6 products, we will strengthen our presence in the gaming and graphics card markets and accommodate the growing need for advanced graphics memory in automotive and network systems."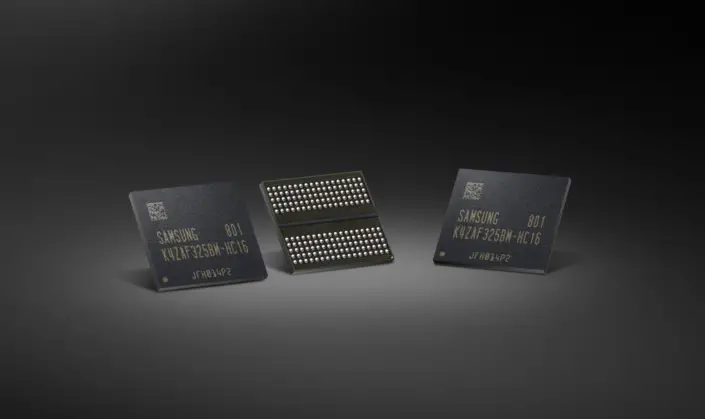 This memory will be almost more than 2 times faster than the GDDR5 memory when its 16Gb density is compared to the 8Gb density of the GDDR5 memory. This should be very beneficial in applications as well as gaming. As Samsung has already planned to make it for purposes like gaming devices and graphics cards, we will soon be seeing some improvements in the performance of graphics cards while the rate may be cheaper than the previous generation memories as it is more efficient.
The GDDR5 memory is said to be working at 1.35V as compared to the 1.55V of GDDR5 memory. It should give around 30% of productivity gain as claimed by Samsung. The GDDR6 memory uses 10nm technology as compared to the 20nm of GDDR5 memory. The pin speed of the GDDR6 memory is also more than double when compared to that of GDDR5 memory i.e., 18GBPS compared to the 8GBPS respectively.
This new production should increase the growth of powerful and efficient technology while making the prices cheaper.