Xtremegaminerd.com is supported by the readers. The purchase you make through our links may get us some commission and doesn't cost you an extra penny.
---
Recently we saw Sapphire launching Pulse RX Vega 56 and now it has added the RX 550 4GD5 to its showcase. RX series graphics cards provide high-end as well as entry-level graphics cards which provide decent gaming from 1080p to 1440p. RX 550 being the slowest among them.
The RX 550 4GD5 has 4GB of GDDR5 memory and is based on 4th Gen GCN architecture. This version of RX 550 features a grey shroud with Red accents and a pulse towards the fan. It's very much similar to the other Pulse cards in aesthetics, however, in design it's much different when it comes to the heatsink.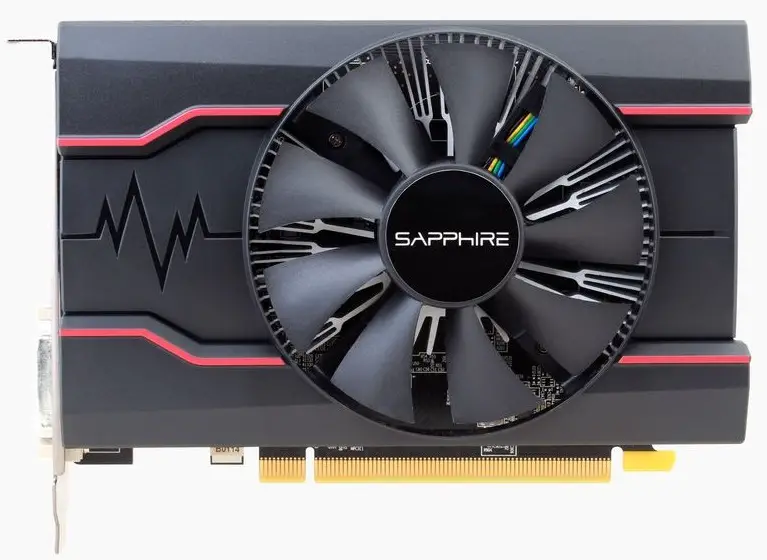 The GPU is a single slot card is very thin and light as compared to the standard graphics cards. Even though it's mini edition, the heatsink is made even smaller this may be good to put in a compact system but will at the same time won't be able to keep cool as the normal editions.
RX 550 has 512 stream processors and is based on 14nm FinFET. The standard boost clock of reference RX 550 is 1183Mhz but this one has a little more sitting at 1206Mhz. So, there isn't much room for overclocking especially taking the small heatsink into consideration.
The card requires a 400Watts of the power supply and the power consumption is less than 65Watts which is lower than what PCI-Ex 16 slot can provide. So,  it's definitely much power efficient. This should be enough to play esports games like CSGO, Overwatch, Dota or Rocket League on high settings.