Xtremegaminerd.com is supported by the readers. The purchase you make through our links may get us some commission and doesn't cost you an extra penny.
---
There you go with one more custom card which will be available on 12th February in a German online store. The card is Sapphire Pulse RX Vega 56 8Gb. What a time to launch a  graphics card this time? Sapphire Technology even posted its pic on their facebook page happily just if the price of this card won't go up and if it is the right time for a company to launch a graphics card where miners will grab it as soon as it will be available.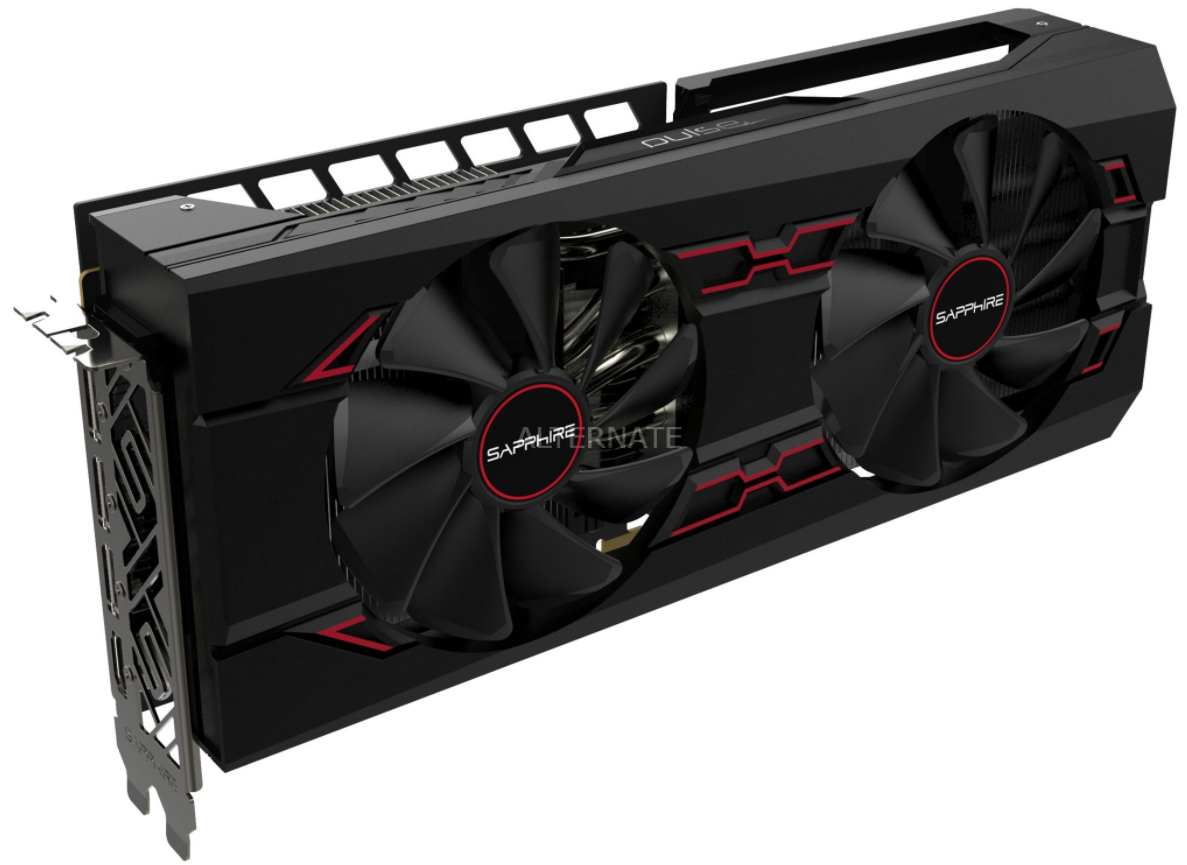 Well, Sapphire does have guts to do this in spite of knowing this but let's see if you are lucky enough to grab it before it reaches sky touching prices. This card has a black/red colour theme and features a big heatsink that is extended for better cooling. Although, it could have been equipped with a single fan because of the size of the PCB which is very short as compared to most of the high-end cards.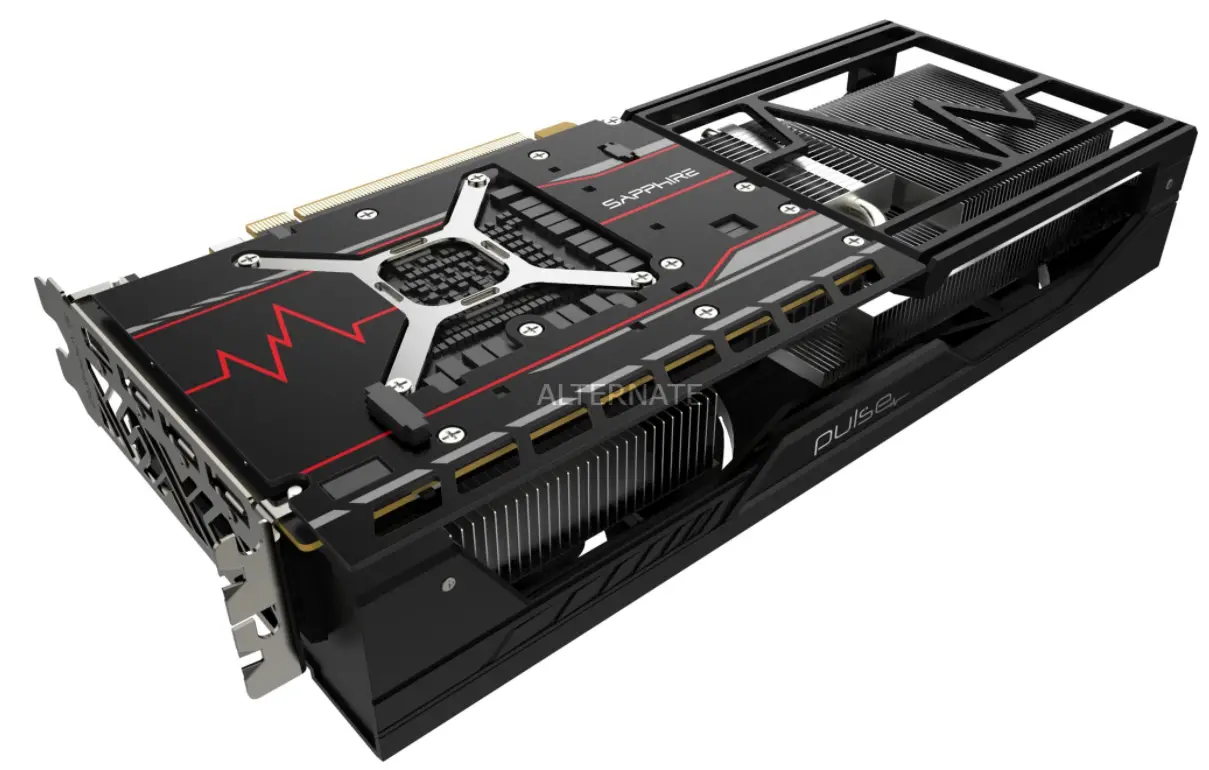 The PCB also has a backplate which has pulse design at the back and the heatsink is exposed at the right side because of half PCB. The card uses an aluminium heatsink along with copper heat pipes which is now a traditional method of cooling a graphics card.
The card though is a dual slot design but is equipped with I/O ports only on one side and the half is left for exhausting hot air out of the case which is a type of design seen in some of the Nvidia cards.
The card features a Base core clock of 1208Mhz and a boost clock of 1512Mhz which is stunning on its own and has 3584 stream processors. There are 4 I/O ports: 3x DP and 1x HDMI.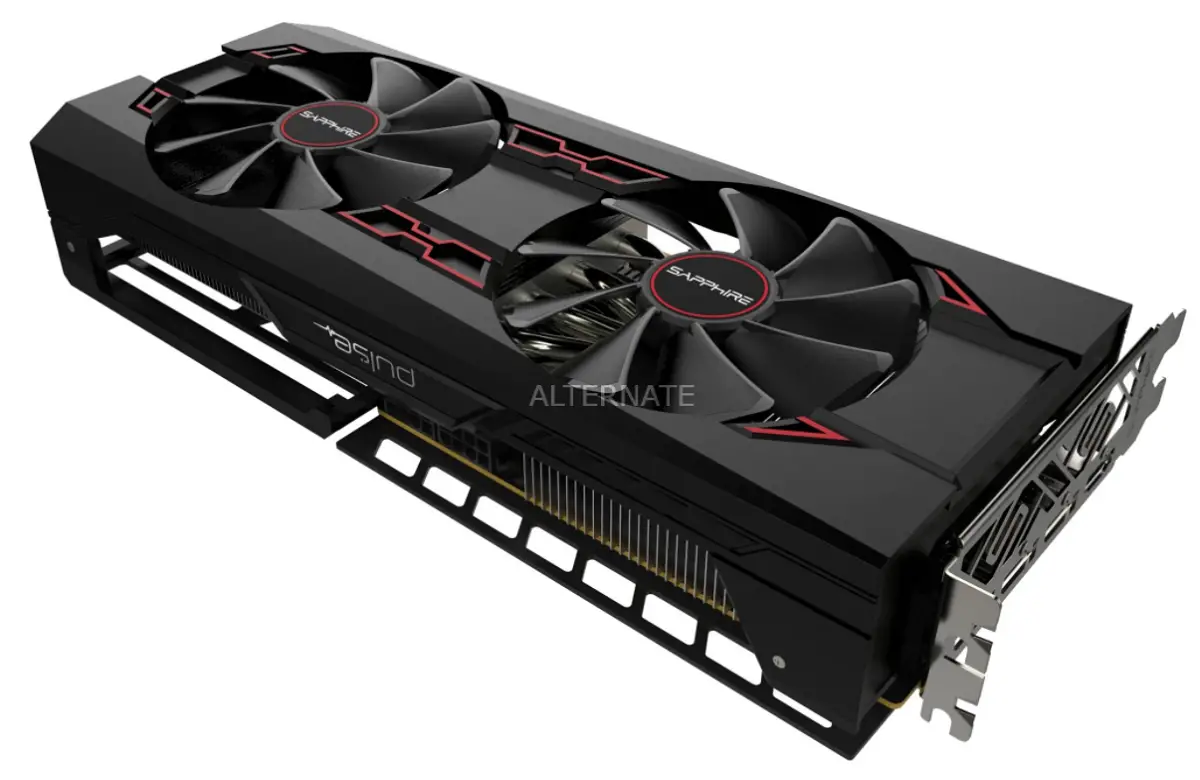 Vega 56 and Vega 64 both are power hungry cards and this card needs a high-capacity power supply to provide the adequate wattage of 375Watts. If you overclock it more, then expect it to increase. As you can see from the design, it has 2x 8 pin power ports and are right in the middle of the card where the PCB ends.
Overall, an impressive card if you can get it at a good price. The listed price right now is € 789.