Scythe may not be a famous brand in the CPU coolers but some of the coolers from this vendor are top notch for cooling including the low profile cooler- Big Shuriken 2 Rev. B. Now, the company has released one more CPU cooler that is a full-tower and made for enthusiasts to take overclocking to the next level without any liquid cooling.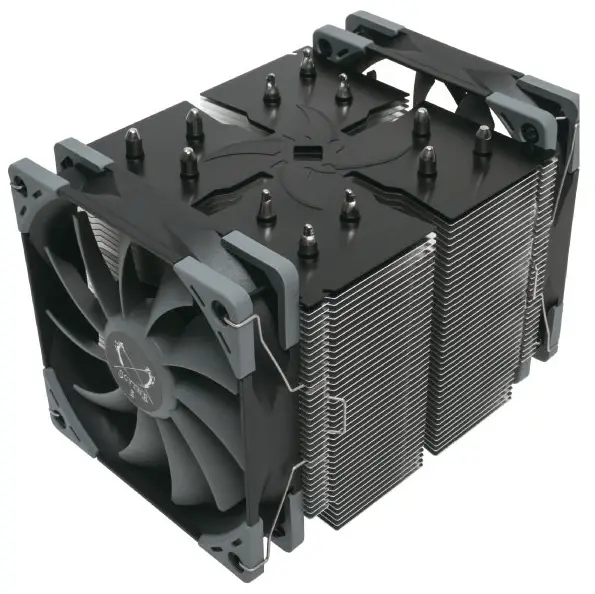 The new cooler Ninja 5 sports a huge aluminium heatsink with the dimensions not listed right now but one can clearly see that it's not a mid-tower but a full-tower and has two 120mm fans on both the sides. This will help you achieve push-pull configuration for eliminating the heat more effectively. Unlike its predecessor, the two Kaze Flex 120mm fans that are PWM fans can be controlled to make the system completely silent.
Related:- Best CPU Coolers
The fans have a max speed of 800RPM and the lowest speed is 300RPM which is to achieve as low noise as possible and at the same time making the cooler achieve good cooling performance. The noise levels stand somewhere from 4 to 14.5dbA that is very silent and not generally seen in most of the coolers.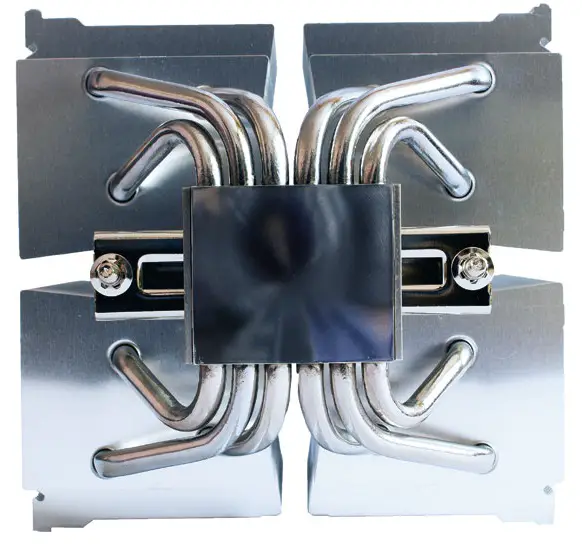 The heatsink is made in such a design that it won't interfere with the memories which is the biggest concern for most people. The heatsink on both the side is made to lack 6 heatsink fins from the bottom to make the RAM modules easily installable with clearance up to 55mm. Similarly, the fans won't interfere with the modules too.
The fans are also having rubber pads at the corners that prevent excessive vibration to provide more silence and with such a low speed of 300-800RPM, you won't easily notice vibrations at all. As for compatibility of sockets, it supports most of the AMD and Intel sockets including Socket LGA 775, Socket LGA1150, Socket LGA1151, Socket LGA1155, Socket LGA1156, Socket LGA1366, Socket LGA2011 / 2011-v3 for Intel and Socket AM2, Socket AM2 +, Socket AM3, Socket AM3 +, Socket AM4, Socket FM1, Socket FM2, Socket FM2 +, Socket LGA2066 for AMD.
This cooler is priced at 52.95 Euros(Including 19% VAT) and is now available at European retailers.
Offer Till 31st March