Xtremegaminerd.com is supported by the readers. The purchase you make through our links may get us some commission and doesn't cost you an extra penny.
---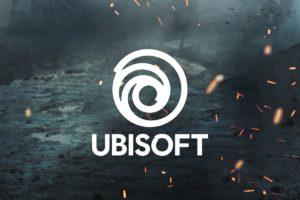 The search giant of the current era Google and publisher of blockbuster games Ubisoft have teamed up for a new project which is targeted to improve the performance of fast-paced, online multi-player video games prevailing these days. They are working to create a gaming developer framework which is intended for coders that work on online video games.
The project is named as Agones, which is derived from a Greek word meant as "contest" or "gathering," and it will be available in open-source which means developers can use it for free and can also contribute to the underlying technology.
According to Google, Agones seem like a more cutting-edge way for developers to build multi-player games that don't crash or stutter when thousands of video gamers play at the same time. Each time people want to play their favourite first-person shooter or other computers resource-heavy online video game with others, the underlying infrastructure that powers the online video game must create a special gaming server that hosts the players.
The Agones framework is designed to be more efficient in terms of distributing the computing resources necessary to support each online gaming match, thus reducing the complexity of creating each special server additionally helping coders to track better on how the computing resources are being used.
The new Agones framework is noteworthy considering other cloud computing giants like Microsoft and Amazon have their own cloud servers. These cloud computing businesses offer game developers tools as a way to attract more customers to build video games on their respective cloud computing services.
As every one knows that online video games require a lot of computing resources to operate, which means these cloud companies are currently earning huge revenues upon using its cloud gaming tools.
The Agones framework is also built using Google's open-source Kubernetes management service, which is heavily being pushed by Google for the developers to build complex apps that requires computing resources from multiple data centers with a hope that the familiarity of using Kubernetes developer software will make codes to try for the Agones service.