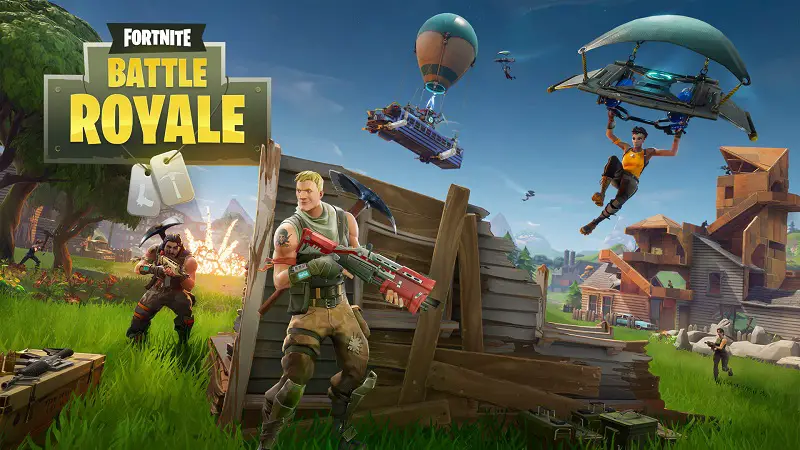 Epic Games faced a problematic situation when the servers of Fortnite Battle Royale went down from mobile, PS4, Xbox One and PC. With that they took the game offline to apply the new 3.5 update, patch notes have also been released in regards to the issue. It also faced previously a similar issue and they gave freebies at that time too.
The outage was a scheduled maintenance which got underway at 4 AM EDT, still, it is not clear how long will the outage remains as stated by Epic games on Twitter.Since the game has been put offline, players have been updated on regular basis via Twitter.
Earlier before the 'downtime', they stated in the new 3.5 update :
"In order to improve future stability, console players should expect a larger than normal patch size".
The below patch notes have been released:
Wood, Stone, and Metal resources will now always be the first items in the inventory list (e.g. instead of Traps).
Purchased V-Bucks are now shared between Xbox One, PC and Mobile.
Login Queue Improvements:

During wait periods, login will now remember your place in line if you quit out of the game and return.
Mobile devices will not enter the login queue more than once per login attempt.
Two-Factor Authentication challenges will not put you back into the login queue.
Soon after the downtime, the major news update that broke out across the fans is that Epic games issued an apology towards the inconvenience caused and announced the freebies for the players as:
Battle Royale players will be able to pick up a free Back Bling gift from the in-game store.
Save the World players can get a Troll Stash Llama for free.
In a post, Epic games stated that "Next week, we will be granting a pack of Battle Stars to our Battle Royale players and Seasonal Gold to the Save the World players, this will require brief additional downtime, so we will be including it as a part of our planned update next week."
The company also promised that they will update with all relevant details based on the investigation and analysis of what went wrong.