Yesterday Square Enix announced Shadow of the Tomb Raider is going to be released on September 14 for PC, Xbox One and PS4 which also includes PS4 Pro and Xbox One X versions.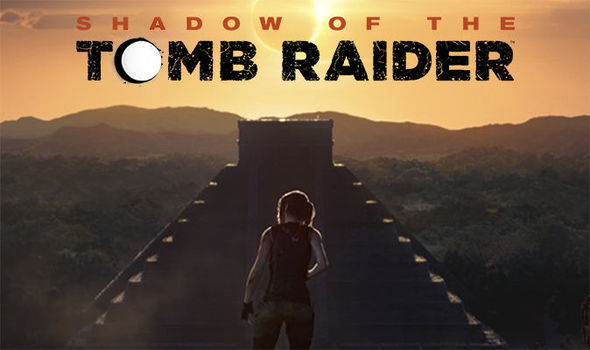 The publishers have not yet provided any details except for a teaser and along with it the release of full reveal which is going to take place on April 27, 2018. The game is reportedly being developed by Eidos Montreal who have to make sure that the game gets official on the scheduled date. The teaser which provided by them looks promising for the stunning quality of visuals.
"Love Tomb Raider? Play it with these Controllers"
Apart from the teaser, the official website is also displayed with a look of confidentiality which comes with a countdown timer and option of a puzzle and according to the website, the puzzle will reveal on Monday 09:00 a.m. PDT.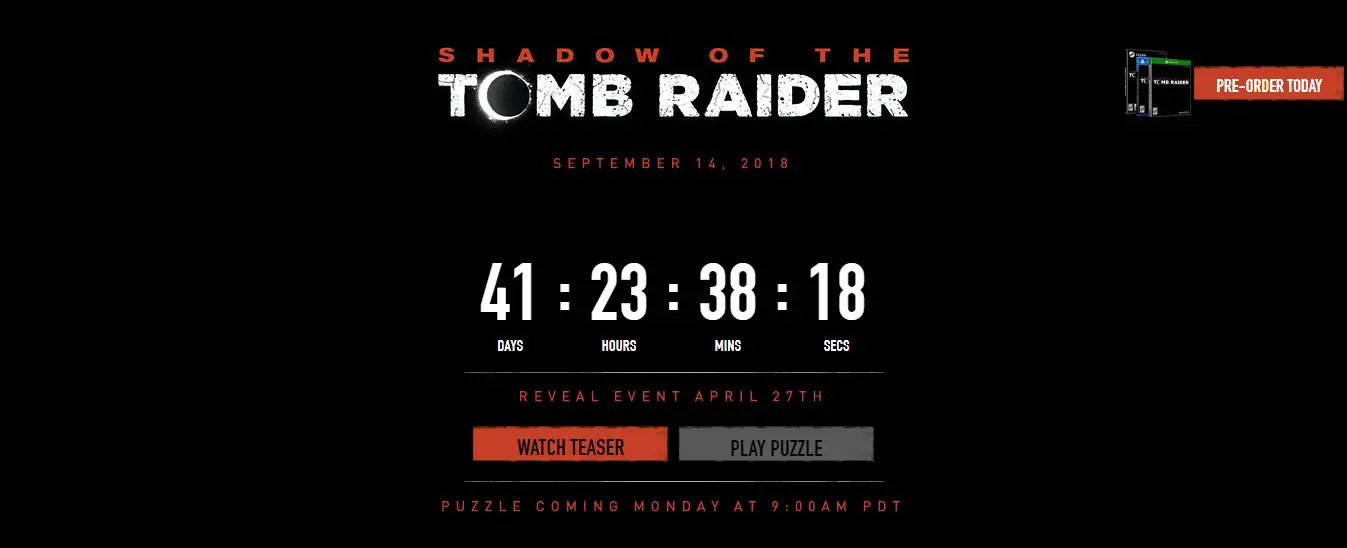 There is also an option for pre-purchase on the site for all Platforms and the only standard option is available for pre-purchase. As per the press release, it says that fans will be able to meet developers and play the game at three reveal events around the world to which the puzzle can act as an invite for entry into the events.
The year is going to be full of Lara Croft's action as with this new game in which is at the final stage before the official release, the first of the Tomb Rider is also getting remastered and will be available within this year only. Shadow of the Tomb Raider will be unveiled on April 27, 2018, and will be officially available on September 14, 2018. Fans around the world will be able to get a chance to play the game and meet the developers at one of three exclusive reveal events. So Square Enix has made it sure that the fans were able to feel the game from their heart.