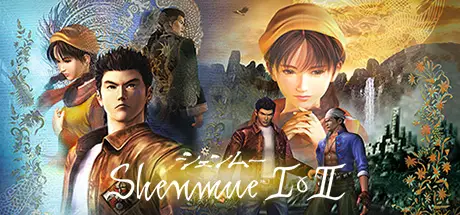 Earlier in January, Shibuya Productions founder and president Cedric Biscay said that Shenmue 3 is going to be released this year and also promised that there are lot more surprises stored for us. And we got some glimpse of those surprises as the first two Shenmue games which was originally released in 1999 and 2001 for the Sega Dreamcast are now coming to PC.
The release of the game for PC will be having the original along with modernized features including fully scalable screen resolution, choice of modern or classic control schemes, PC graphics options, an updated user interface and the option to enjoy either the original Japanese or English voiceovers.
Shenmue I & II is an open world action-adventure which combines with jujitsu combat, investigative sleuthing, RPG elements, and memorable mini-games. It has many aspects of modern gaming which includes open-world city exploration. It was one of the first games that come with a persistent open world, where day cycles to night, weather changes, shops open and close and NPCs go about their business all on their own schedules. The game is about a tale of revenge, the game dates back in 1986 when jujitsu artist Ryo Hazuki and our main character returns to the dojo of his father, Iwao Hazuki and was shocked to witness his murder by a Chinese man, Lan Di over a rare mysterious artifact Dragon Mirror and eventually stole it. Ryo vows to avenge his father's death and sets out tracing Lan Di's path.
The first game depicts the journey of Ryo as he travels around Yokosuka, Japan, gathering information about his father's murder and on his quest he also had to face gangsters and drug lords. The 2nd part carries us to Ryo's quest, across the sea to Hong Kong, China. Ryo in his quest goes deep in the world of criminals and was aid by a martial art master who helps him with his journey and offers information about his father's death along with revealing about the mysteries of the Dragon Mirror that his father kept hidden.
Shenmue 1 and 2 will be available for pre-order soon on Steam.