SilverStone showed off its new CPU cooler which is a low profile compact cooler made for compact gaming PCs. The new cooler has been named Argon AR11.  This cooler brings something new to the table with better design and technology.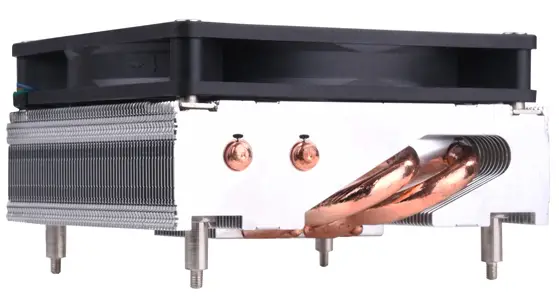 The height of this cooler is 47mm and weighs 290G which makes a kind of impression that the heatsink is dense and powerful. The Cooler will be compatible with the LGA sockets namely: 1151/1150/1155/1156. Dimensions are 92mm x 92mm x 15mm fan. So, it's a decent size which should be able to fit in any mini-ITX case.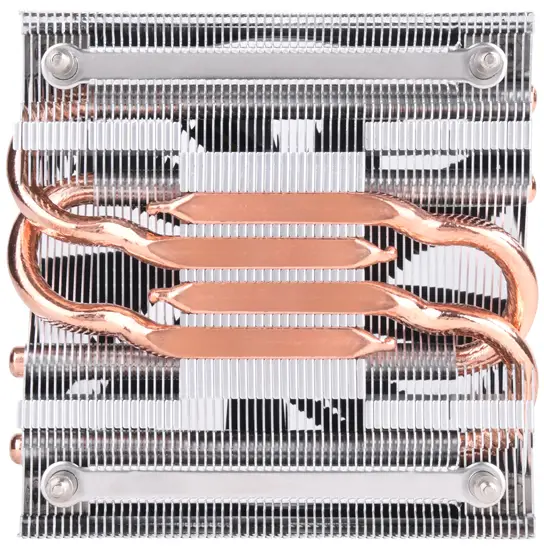 The heatsink is differently designed. It uses 6mm 4x copper pipes that are passing through the heatsink but there is one more improvement. The heatsink fins are directly connected to the base and the copper pipes which is not common in CPU coolers. It should make it more efficient in eliminating heat from the CPU.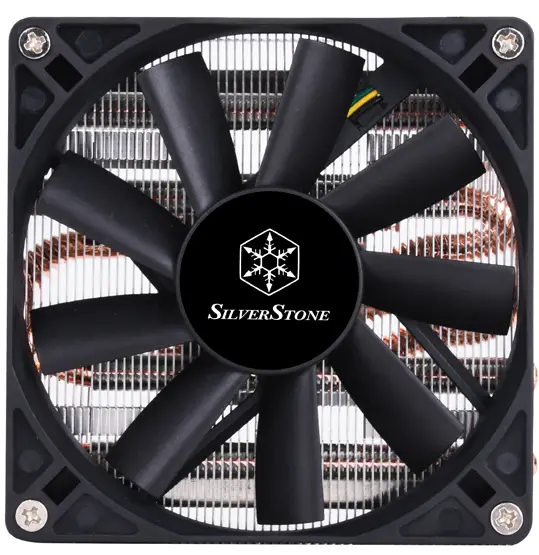 The fan, on the other hand, is also very slim having a height of 15mm and uses the dual ball bearing. It's not a pressure or air balance fan but an Airflow fan that has the operating speed ranging from 1200RPM to 3000RPM. Generally, a good Airflow fan will have a good range of operation and this one is similar in range to the Arctic BioniX F120 fan.
Max noise which has been specified on the official page is 44.5dBA which is not silent but as the fan rotates at a very high-speed, it is not too much also. Let's see for what cost this Cooler will be available for purchase.